Posted by Zechmann in Indie, Rock & Pop
Dec 12th, 2009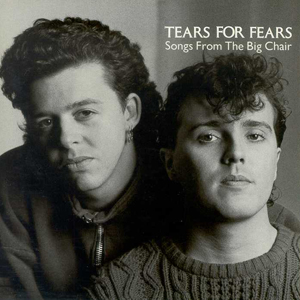 I know what you're thinking… what pop bullshit is up on here? Well, it is pop, but it isn't shit. During my early years (when I pimped the pajama pants) all I listened to was Tears for Fears, along with Earth, Wind & Fire, mixed in with a whole lot of Beatles (my father's influence). I've always loved Roland Orabal's voice, but I do understand why some may not; it's a stereotypical 80's pop voice (Shout), which may irritate and possibly annoy some. But, besides their cheesy 80's "act", the group has released numerous classic songs, including Everybody Wants to Rule the World, Sowing the Seeds of Love, and my current favorite, Head Over Heels (there's also Mad World, but I like the Donnie Darko version better). I listen to this one on repeat for a couple key parts throughout the song (one mentioned below), and I must say, Roland Orzabal & Curt Smith know how to hit the right chords at the right time. Maybe if they were a decade back, they wouldn't have suffered the 80's faux pas. I mean common, look at this album cover… what the fuck were they thinking? :)
Tell me what y'all think of Tears for Fears. I am guessing most of ya haven't grown accustom to them… yet!
Favorite part is at 1:45. It just hits right. (don't skip to it, wait for it) ;)
[audio:HeadOverHeels.mp3|titles=Head Over Heels]
Download Song!
httpvh://www.youtube.com/watch?v=EMBbJ_l0Tb4
Not the best music video, but good for a laugh.
Artist Information:
Genre: Rock, Pop, New Wave
Location: Bath, United Kingdom
Formed: 1981
Members:
Roland Orzabal: Vocals
Curt Smith: Vocals, Bass, Synthesizer
Ian Stanley: Keyboards
Manny Elias: Drums
Label: KOOK Media
Additional Albums: The Hurting | The Seeds of Love | Everybody Loves a Happy Ending | […]
Similar Artists: Duran Duran | Simple Minds | Queen
Links: Facebook | Wikipedia | MySpace | YouTube | Last.fm | AllMusic | Y! Music
Track Information:
Album: Songs from the Big Chair
Release Date: February 25, 1985
Buy Links: Amazon | Amazon Mp3 | iTunes