Posted by Zechmann in Indie, Rock & Pop
Feb 3rd, 2010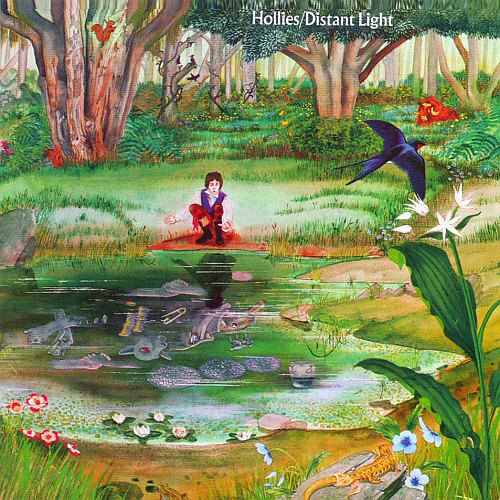 First off, I wanted to apologize, I was going to post this yesterday, but I decided to Jailbreak my iPhone instead. :D It's incredible what I can do with it now! But, let's get the music…
This is the fourth installment in the Know Good Classics series. All of the features in this series are either rock or R&B, even though this site is mainly based on hip-hop & electronica. The reason for this is when I was growing up I listened to these genres, mainly from my father's influence. I eventually turned to hip-hop & electronica in high school and (more so) in college. And now to the feature!
If you listen to any classic rock stations then you've probably heard this one before. Long Cool Woman (in a Black Dress) was a big hit back in the day by The Hollies, and is now featured in such films as Remember the Titans (poor quality sample of it here), and a few other films. I actually rediscovered this from what I thought was Wonderland, but came to find it wasn't. The actual film that I heard it from is still yet to be determined, so if you have any ideas please shout 'em out! Oh well, the song will be a nice refresher from the good ol' days (as my pop says), so give it a listen and tell me what comes to mind when ya listen to it (if anything)…
[audio:LongCoolWoman.mp3|titles=Long Cool Woman (in a Black Dress)]
Download Song!
httpvh://www.youtube.com/watch?v=lP94PlEtsEQ
Artist Information:
Genre: Rock
Location: Manchester, England
Formed: 1962
Members:
Tony Hicks: Vocals, Guitar
Bobby Elliott: Drums
Ray Stiles: Vocals, Bass
Steve Lauri: Vocals, Guitar
Ian Parker: Keyboards
Peter Howarth: Vocals, Acoustic, Guitar
Albums: In the Hollies Style | For Certain Because | Another Night | […]
Links: Wikipedia | Hollies.co.uk | MySpace | Facebook | Twitter | Discogs | Last.fm | iLike | About | Y! Music | AllMusic
Track Information:
Album: Distant Light
Release Date: December 1971
Lyrics: eLyrics (WARNING: annoying ass pop-ups!)
Buy Links: Amazon | iTunes