"What makes the mothafucker so damn fresh."
Posted by Zechmann in Electronic
Oct 23rd, 2010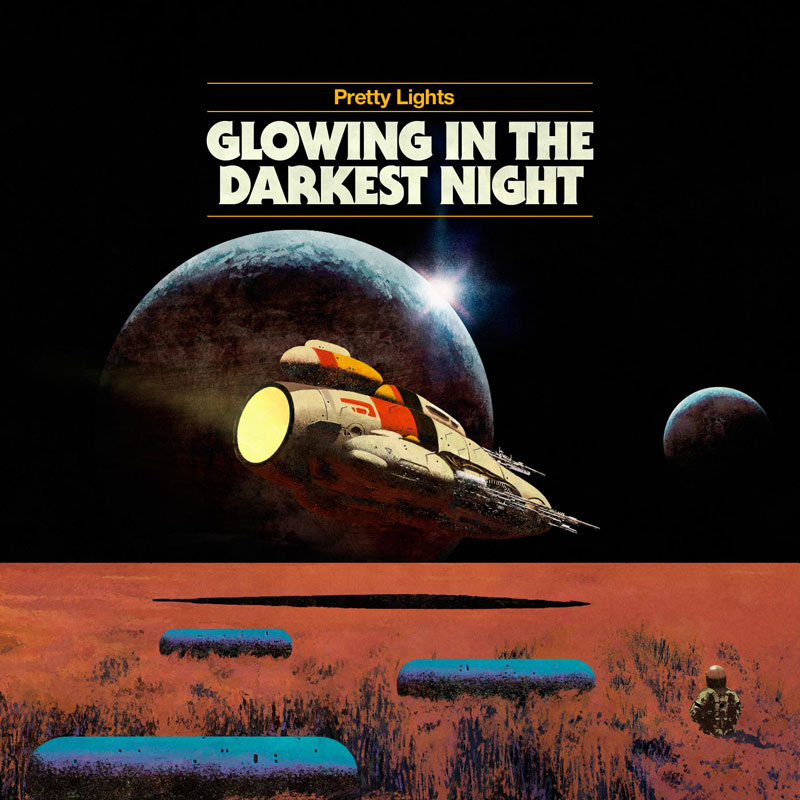 I dunno if Pretty Lights could ever top Filling Up the City Skies, but this sure is sneaking up on it.
Glowing in the Darkest Night brings on some newly crafted tunes by our favorite hip-hop/electronic fused producer, Derek Vincent Smith.
The one thing the album's missing is something substantially new from Smith. This may be the best release of his this year, but I know he would do well at experimenting with new styles (as much as he's already done). I see a lot of future in Pretty Lights, I just wanna make sure it moves forward.
Make sure to check out his website and grab all the Pretty Lights goodness you can handle. And of course support that shit!.
[audio:Still-Night.mp3,Shining-Bright-Despite-The-Plight.mp3,So-Much-in-the-Dark.mp3|titles=Still Night,Shining Bright Despite the Plight,So Much in the Dark]
Download: Still Night | Shining Bright Despite the Plight | So Much in the Dark
Pretty Lights:
Genre: Electronica
Styles: Hip-Hop, Downtempo
Location: Denver, Colorado
Members:
Derek Vincent Smith: DJ, Producer
Cory Eberhard: Drums
Albums: Passing by Behind Your Eyes | Making Up a Changing Mind | […]
Similar Artists: Emancipator | DJ Frane | Bonobo | Sound Tribe Sector 9 | Big Gigantic
Links: PrettyLightsMusic.com | MySpace | Wikipedia | Facebook | Twitter | Last.fm | AllMusic