A Journey through Pretty Sounds
Posted by Zechmann in Electronic, SoundKlout
Oct 3rd, 2011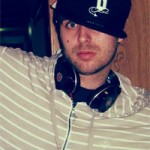 Our SoundKlout series is all about finding the best artists SoundCloud has to offer. Each day we'll spotlight a handful of good music from a selected SoundClouder. If you know anyone that needs noticing, make sure to hit us up with a few of their tracks.
For the last feature of our 30 Days of SoundKlout, I wanted to show off one of my favorite electro artists, Pretty Lights. However, instead of just throwing out my handful of favorites, I went through every one of his albums and plucked the top ones. It took an assload of time, so I hope you enjoy.
Let us know your favorite PL track(s)
in the comments below
Taking Up Your Precious Time – Summer's Thirst
PL's first album, Taking Up Your Precious Time, may not be as intricate as his later work, but there's still a certain subtlety that makes these rhythms flourish.

Filling Up The City Skies – The Time Has Come, Solamente, Hot Like Sauce & Finally Moving Remix
Filled with some of the most memorable melodies, Filling Up The City Skies renewed my faith in electronica. With the track that first got me into him, "Solamente," to plenty more addicting rhythms, the sheer amount of memorable tracks makes this a beast of an album.


Passing By Behind Your Eyes – World of Illusion & City of One
I could give a shit what people say about sampling, it can do wonders for an electro-beat. And as we can hear in Passing By Behind You Eyes, as well as other PL projects, he doesn't just take the standard samples (pop hits), but also a whole array of legendary vocals, especially a few early 20th century female vocalists.

Making Up A Changing Mind – I Can See It In Your Face
Making Up a Changing Mind is filled with fast electro-breaks and smooth soulful vocals. With a few catchy little shits on here, I chose "I Can See It In Your Face" cause it's the catchiest of 'em all + love the vocal cuts.

Spilling Over Every Side – High School Art Class
Spilling Over Every Side really doesn't have a clear winner on it. As fresh of a listen as it is, nothing really pops out melody or otherwise. I do, however, like what he does with "High School Art Class," combining the brass, twangy strings and solid hip-hop samples.

Glowing In The Darkest Night – Shining Bright Despite The Plight
There is all sorts of electro goodness on here, but despite PL's shift to party pleasant music, I chose "Shining Bright Despite The Plight" for its soft melody. It's nice to see a song, which doesn't need to rely on glitch/wobble that's plaguing the electro scene right now (as much as I love it).

Unreleased 2010 Remixes – Fly Like An Eagle Remix
With some slicked out legendary remixes on here, it wasn't easy to choose a favorite, but I had to give it up for the "Fly Like An Eagle" remix. It may be because of my love for everything Steve Miller, maybe those heavy drops or threaded raps, but one things for sure, PL took psychedelic rock to a whole new level.

[TBD] – I Know the Truth
When the Bannaroo tape hit with "I Know the Truth" on it, I was in spine tingling shock. Yea, I loved his constantly released quality remixes over the last year, but this took PL's sound into a whole new level. Some may not appreciate dubstep, but there's no denying the ingenuity and organic feel of this track – haven't been so impressed since "Solamente".

Pretty Lights
Genre: Electronica
Styles: Hip-Hop, Downtempo, Dubstep
Location: Denver, Colorado
Name: Derek Vincent Smith
Links: PrettyLightsMusic.com | Wikipedia | Facebook | Twitter | SoundCloud