Who, who could it be? That'z right Mac Dre, baby.
Posted by Zechmann in Hip-Hop
Dec 14th, 2009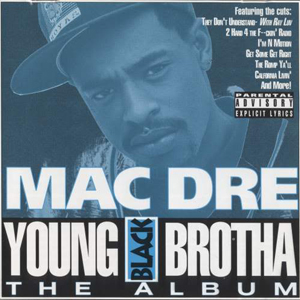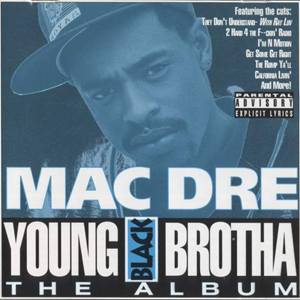 Going from Tears for Fears to Mac Dre seems a little odd, but both have talents… as different as they may be.
Mac Dre is a local rapper from Oakland, best known for introducing the hyphy movement (along with Keak Da Sneak), and which is now being spread by E-40. Dre was shot and killed in Kansas City, Missouri in November of 2004. Some believe he had potential to be one of the greatest MC's of all time, some even say as great as 2Pac, which isn't far off from my opinion. He has countless hits that were witty and controversial. He was no angel, and never pretended to be. Dre was charged with conspiracy to commit bank robbery in the early 90's. He constantly rhymed about his struggles with the police and other problems with the law… let's just say this one's not for the kids. Though, i'll probably show mine… Gift of Gab being one of 'em. The song shows Dre at his finest. He started the hyphy movement with classics like this… wish he had the chance to perfect it (E-40 doesn't do Dre justice).
[audio:GiftofGab.mp3|titles=Gift of Gab]
Download Song!
Artist Information:
Born: Andre Hicks (July 5, 1970 – November 1, 2004)
Genre: Hip-Hop
Location: Oakland, California
Label: Thizz Entertainment
Additional Albums: Thizzelle Washington | The Genie of the Lamp | […]
Similar Artists: Andre Nickatina | Keak Da Sneak | E-40 | Brotha Lynch Hung
Links: MySpace | Wikipedia | Facebook | Mac-Dre.info | Last.fm | iLike | Y! Music | AllMusic
Track Information:
Album: Young Black Brotha
Note: Gift of Gab was originally titled Gift 2 Gab on Young Black Brotha, but was later renamed for The Best of Mac Dre.
Buy Links: Amazon | Amazon Mp3
Note: If you're going to buy the full album, you might as well buy The Best of Mac Dre.