"Man, the way I smoke weed is like death of a genius."
Posted by Zechmann in Hip-Hop
Jan 11th, 2010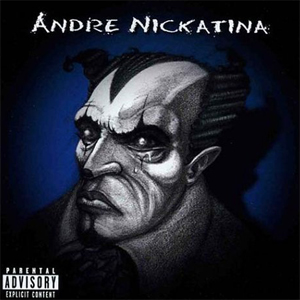 Well, I've featured songs both by Nickatina and Dre, but nothing as good as this. A good friend of mine (from The Bay – the usual case) recommended it to me, so I gave it a listen. Now I could go into words about why it's good, and blah, blah, blah, but I'm sick of trying to express myself so that you all will think, "my god, he has described this song perfectly". And to be honest, I'm not really good at it anyway. So, just listen up and tell me what you think? Better yet, tell me who you like better, Andre or Mac Dre? I've asked a few different people, and all have given me the same answer (but I'm not telling)… until maybe I see some f'ckin' comments :)
[audio:AndreNAndre.mp3|titles=Andre N Andre]
Download Song!
Artist Information:
Genre: Hip-Hop
Location: San Francisco, California
Birth Name: Andre Adams
Also Known As: Dre Dog
Additional Songs: He Said, She Said…
Additional Albums: Conversation with a Devil | Horns and Halos | […]
Similar Artists: Mac Dre | Keak Da Sneak | Brotha Lynch Hung
Links: AndreNickatina.com | MySpace | Wikipedia | Facebook | Twitter | Last.fm | iLike | Y! Music | AllMusic
Track Information:
Bullets, Blunts in Ah Big Bankroll
Release Date: May 18, 2004
Featuring: Mac Dre
Lyrics: Sign365
Buy Links: Amazon | Amazon Mp3 | iTunes