From '93 to infinity.
Posted by Zechmann in Hip-Hop
Nov 13th, 2009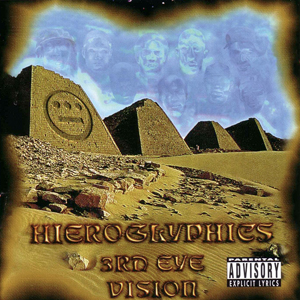 Hieroglyphics are among the best hip-hop groups of all time. The group has quite a few solo talents including Del, Opio, Pep Love & some of the other members. I had a lot of finely crafted songs to chose from Hiero, but I decided You Never Know should be the first.
I love me some chilled out music, and You Never Known is as laid-back as it gets. As always, I'm a man of few words (or should be)… let the music speak for itself.
[audio:YouNeverKnow.mp3|titles=You Never Know]
Download Song!
Music Video:
httpvh://www.youtube.com/watch?v=qQNidZ2AEXY
Artist Information:
Genre: Hip-Hop
Location: Oakland, Ca
Members:
Del tha Funkee Homosapien (Teren Delvon Jones): MC
Casual (Jon Owens): MC
Domino (Damian Siguenza): DJ, Producer
Pep Love (P. Peacock): MC
A-Plus (Adam Carter): MC
Opio (Opio Lindsey): MC
Tajai (Tajai Massey): MC
Phesto (Damani Thompson): MC, Producer
Label: Hieroglyphics Imperium
Additional Albums: Full Circle | The Building | The Corner | Over Time
Similar Artists: Living Legends | People Under the Stairs | Souls of Mischief | The Pharcyde
Links: MySpace | Wikipedia | Official Website | Facebook | Last.fm | iLike | Y! Music | AllMusic
Track Information:
Album: 3rd Eye Vision
Release Date: May 24, 1998
Buy Links: Amazon | Amazon Mp3 | iTunes