Reviving old-school Nintendo & Sega games in the dubstep arena
Posted by Zechmann in Compilations, Electronic
Nov 30th, 2011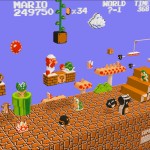 Inspired by our Dubstep Remixes of Rock Classics, this time around we're taking our favorite 80's & 90's video games and coiling the shit out of 'em with style. It originally started out as just general remixes of video game themes, but after compiling the majority of them, it turned out to be mainly dubstep. Unfortunately, that led to a few good remixes getting cut for now, most notably a favorite hip-hop Mario mashup of mine.
I tried my darndest to get the most memorable classics – such as Zelda, Sonic, Mario and a few other noteworthy – but couldn't manage to find quality ones for a few. There are just so many damn dubstep remixes out there and most of 'em are complete shit – it's one of the fastest emerging genres, so there's bound to be a lot of people hoppin' on the bandwagon. However, I did manage to come up with 8 solid remixes, so help us come up with the rest and I'll make sure to give up some cool prizes!! First off, "Hip-Hop Remixes of Video Game Classics".
Help us fill in the missing pieces!
(we really need Mario & Tetris)
The Legend of Zelda (Lost Woods) by Ephixa
Ephixa's dubstep remix of Zelda's "Lost Woods" theme song has the filthiest drop outta the bunch. With dubstep coiling right on key and some nostalgic Zelda sampling, this is my favorite outta all of 'em. "LISTEN"

Sonic The Hedgehog (Green Hill Zone) by Hooky
I always thought Hooky had a knack for those high-pitched synths that remind us so much of those early 90's video games. This time, however, he actually takes on a Sega classic and rides the bass along with Sonic in his golden coin adventures.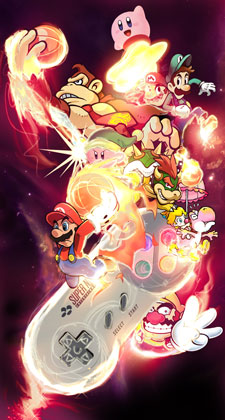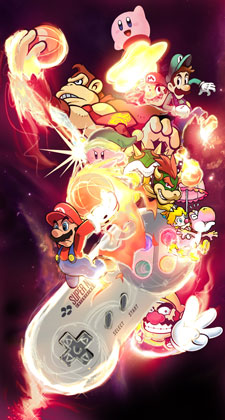 The Legend of Zelda by Zedd
I believe Zedd did this as an official remix for Nintendo. And as much as he does remixes right, this is his holy grail. Keeping with the original tune, Zedd punches in one hard hitting bass for us to glide over this classic of all classic video game themes.

James Bond Theme by Camo & Krooked
Camo & Krooked also did an official remix, this one was for GoldenEye Reloaded. I wonder if it actually plays anywhere throughout the recently released remake. It would definitely get my adrenaline puppin, it's got one hell of a power packed drop.

Final Fantasy (Aerith's Theme) by Hypnocat
Here we get a mind-numbing remix of Aerith's theme from Final Fantasy VII. There does seem to be an issue with quality, hate that cracklin, but I don't know if that was on purpose, accident or maybe he just didn't have a choice. Either way, I'll try to hunt down the answer.

Mortal Kombat (Reptile's Theme) by Skrillex
As much as people talk shit about Skrillex, this is exactly how I'd imagine Mortal Kombat sounding nowadays. I actually thought it was for the rumored Mortal Kombat movie, but it was actually made for the latest video game. As disappointing as that was, Skrillex doesn't disappoint with a remix that is one of his best, though I'm no Skrillexpert.
[audio:Reptile-Theme.mp3|titles=Reptile's Theme]
Here are two more remixes that don't play along with their originals like the others do, which is something I feel is crucial, but are done by well respected producers and are still quality productions in their own right.
Pac Man by MartyParty

8 Bit Superhero by Excision & Datsik

· · · · Want this all compiled? · · · ·

Then help get the word out and we'll try to get it all together.