"And after all, were only ordinary men."
Posted by Zechmann in Reggae
Apr 26th, 2010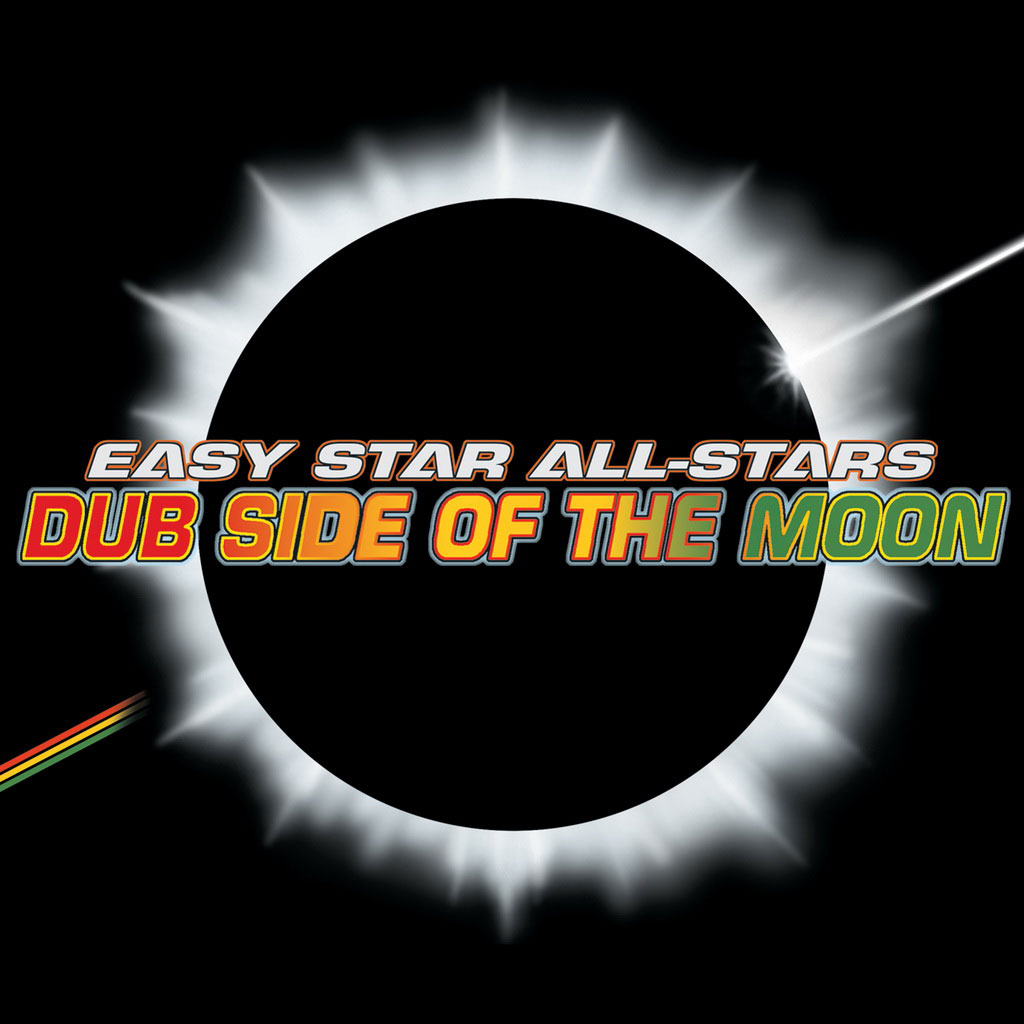 I've been a long time fan of Pink Floyd, or I should say my father has, so naturally they grew on me. About three or four years ago I found out that some reggae band had done a cover of Dark Side of the Moon, so I had to check it out. I was a little skeptical of a cover to one of the greatest albums of all time (as one should be), but after hearing the first track, I knew I would be listening to it for a long time. Easy Star All-Stars have undoubtedly pulled off one of the best cover ever recorded. I may not be the biggest fan of reggae (haven't delved too far into it, yet), but this album blows me away every time I listen to it.
I decided to feature "Us and Them", because it's my favorite song on both albums. It's a touching and relaxing trip that relies more on its meaning than a tripped out tune. Give it a listen and tell me how well you think they covered it. I'll also include the original for y'all to do a comparison, if you feel so inclined to do so. Definitely check out their cover of "Money", it's another one they pulled off superbly.
[audio:UsandThem.mp3,UsandThem(Original).mp3|titles=Us and Them,Us and Them (Original)]
Download Song!
Us and Them Live in Concert:
httpvh://www.youtube.com/watch?v=kz6k7XqxLvM
Easy Star All-Stars Information:
Genres: Reggae, Dub
Hometown: Jamaica; New York, New York
Members:
Michael Goldwasser: Producer, Songwriter, Composer
Victor Axelrod (Ticklah): DJ, Producer, Mixer
Patrick Dougher: Drums, Percussion
Victor Rice: Bassist, Producers
Label: Easy Star All-Stars
Albums: Dub Side of the Moon | Radiodread | Easy Star's Lonely Hearts Dub Band
Similar Artists: Slightly Stoopid | Long Beach Dub Allstars
Links: MySpace | EasyStar.com | Wikipedia | Facebook | YouTube | Twitter | Last.fm | iLike | AllMusic
Us and Them Information:
Album: Dub Side of the Moon
Release Date: February 18, 2003
Featuring: Frankie Paul
Buy Links: Amazon | Amazon Mp3 | iTunes