Co-signed by The Weeknd himself
Posted by in Electronic, Soul
Feb 16th, 2012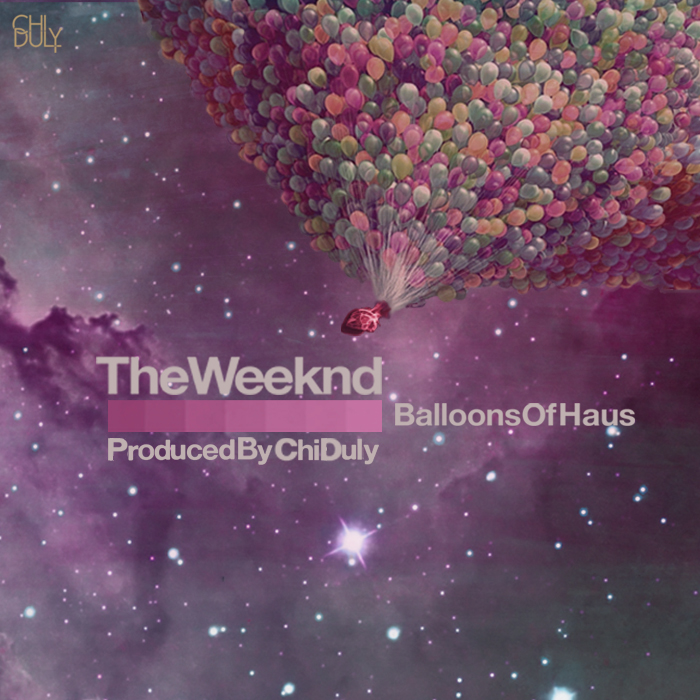 After he impressed the world with his October's Very Cold project, Chi Duly is back with his latest offering entitled Balloon of Haus. The 11 track offering showcases Chi Duly's take on some of The Weeknd's most popular tracks spanning from his three mixtapes.
According to Chi Duly, "Balloons of Haus is house music for the "I'm not really into techno" folks. It's uptempo but more to the point (free of those minute long intros/breakdowns of arbitrary ambience). The concept was born of my interest in bringing The Weeknd's vibe to a DJ set. He's talking about what every other artist you hear in the club is talking about except he's artistic, emotionally believable. The Weeknd's subject matter is already club friendly. The pace however was only bedroom friendly. My project still retains that laid back, mellow uptempo R&B vibe but picks up on a harder electro vibe with the Dirty Diana remix. It's all around a very diverse range of house music genres."
Chi Duly's own description is pretty spot on and the project is filled with great uptempo remixes. Check out some of my favorites below and download a copy of the project here.
The Weeknd – The Zone (Chi Duly Remix)
Although, this is one of the more downtempo remixes on the project, it is still one of my favorite. Chi Duly tweaks it just right to make it that much better.

The Weeknd – D.D. (Chi Duly Remix)
Chi Duly's remix of "D.D." is one of the harder electro tracks on the album and really brings a new energy to the song. I believe I can even hear bits of Michael Jackson's original version in the chorus.

The Weeknd – Glass Table Girls (Chi Duly Remix)
This remix is actually one of my favorite's off the project but I am actually unaware of the original. I think the track is one of the unreleased The Weeknd tracks that didn't make any of his projects.

The Weeknd – Echoes of Silence (Chi Duly Remix)
Definitely one of the standout tracks on the project, this "Echoes of Silence" remix starts off slow until tribal house kicks in. At that point, it will be difficult for you to not get up and start dancing.

The Weeknd – The Morning (feat. Dunson) (Chi Duly Remix)
This bonus cut was actually released last Fall and features up-and-comer Dunson on the vocals. Between the hypnotizing beat and the smooth vocals, this one is also easily one of my favorites.

And in case you were wondering what The Weeknd thought about this project, it turns out that he liked it so much that he posted it on his Tumblr and tweeted this: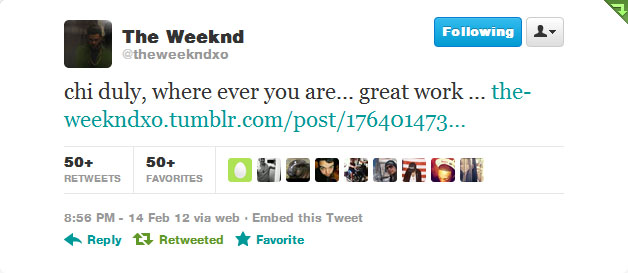 Chi Duly
Genre: Electro, Hip Hop, Pop
Origin: Portland, OR
Label: Independent
Chi Duly on: ChiDuly.com | Facebook | Twitter | Soundcloud | Youtube