Mayday's payday comin' October 12.
Posted by Zechmann in Hip-Hop
Sep 22nd, 2010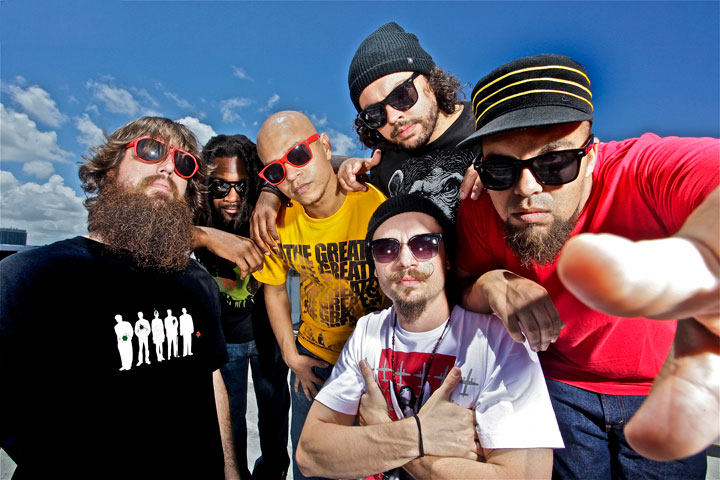 I got a press advance of Stuck on an Island a few months back (so sweet), but held on to it for a while until closer to the release date.
I've been a big fan of ¡MAYDAY! since their self-titled release back in '06. In fact, it was one of the reasons I created the site in the first place – they were my second post, right after DJ Frane. Since then I've been waiting for the next LP and it's finally here – well, soon for y'all :p
So what do I think of the album? I'm not going to get into it too much until it's released on Oct. 12, but there are definitely a few stand out tracks. It may not be up to the standard of their first album – I'm always bias to an artist's album I first listen to – but like anything, I just gotta let this one sink in for a little while longer (another reason for the delayed review).
Here's a sneak peak at one of the tracks, "I'll Be Gone", which I'd say is my third favorite song off the album (so far) – I'm saving the top two for my review. Until then enjoy this and look over some of my older posts on ¡MAYDAY!, it's some topnotch hip-hop.
[audio:Ill-Be-Gone.mp3|titles=I'll Be Gone]
Get MP3
¡MAYDAY!:
Genre: Hip-Hop
Location: Miami Beach, Florida
Members:
BernBiz: Vocals
Wrekonize: Vocals
Plex Luthor: Keys, Producer
Gianna Cash: Percussion, DJ
L. T. Hopkins: Drums
Label: SouthBeat Records
Albums: ¡Mayday! | On 2 Someth'n | The Thinnest Line | Technology
Similar Artists: Doomtree | Cancer Rising | Solillaquists of Sound
Links: Mayday Online | Myspace | Wikipedia | YouTube | Facebook | Last.fm | AllMusic
Stuck on an Island:
Release Date: October 12, 2010
Buy Links: (soooon)