Funkifying the hip-hop game, one track at a time.
Posted by Zechmann in Hip-Hop, Soul, SoundKlout
Aug 18th, 2011
Our SoundKlout series is all about finding the best artists SoundCloud has to offer. Each article will spotlight a handful of good music from a selected SoundClouder. If you know anyone that needs noticing, make sure to hit us up with a few of their tracks.

We're also kicking it all off with a possible mixtape (depending on you). Check out the details here and make sure to participate!
This trio, hailing from southern Germany, takes the hip-hop game and funkifies it with "beautiful crunchy bass lines, coupled with pumping grooves." Never would I thought such funky-ass remixes could come from Germany, but they are definitely one of the top players in this funksta game right now.
Let us know if you got any funk from SC for our SoundKlout mixtape
(though funk is not gonna be an area which we're lacking)

Nas vs. The Cure – Revolutionary Lullaby (Funkanomics ft. Audio InFunktion Mashup)
Blending Nas & The Cure… who the hell would've thought? But damn do they mix these two nicely.

Funkanomics – Melvin (feat. Timbaland)
Good buildup into Timbaland's part, hits just right when he chimes in. Wish they would've taken Timbaland's vocals to the end, but the rest is still a good romp.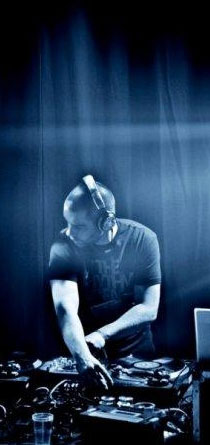 Han Son vs. Jay-Z – Can I Get A (Funkanomics Remix)
The day I posted my Jay-Z Mashups, Funkanomics comes out with this. And I was really looking for a "Can I Get A" remix. Oh well, no better time than to get it out there than now.

Funkanomics – Jucachavezxx
So many damn samples, so well put together.

Cypress Hill – Lick A Shot (Funkanomics Remix)
Definitely the grimiest of the bunch.

Stevie Wonder – Superstition (Funkanomics Remix)
Gotta have a Stevie remix if you're gonna call yourself the law of the Funk. Not my favorite of the bunch, but a dance floor favorite for sure.

Funkanomics feat. Badkat – How We Rock
I don't cover a lot of female rappers on here, but when I find one I treasure it. Thanks for opening my eyes to this girl… damn.

Ed Royal feat. BadKat – That´s That Shit (Funkanomics Remix)
One more from BadKat, she's that gooood (with Funkanomics).

Funkanomics
Genre: Electronica
Styles: Breakbeat, Ghetto Funk, Hip-Hop, Chill, Wobble, Funky, Remix
Location: Ravensburg, Germany
Members: DocProof aka Juwee (Uwe Stabodin), FxFarmer (Daniel Neumann), Bobby Kudlicz (Patrik Schmidt)
Links: SoundCloud | Facebook | Twitter | MySpace | Last.fm