"and I can't get lost in your world"
Posted by Zechmann in Hip-Hop, Indie, Rock & Pop
Oct 21st, 2010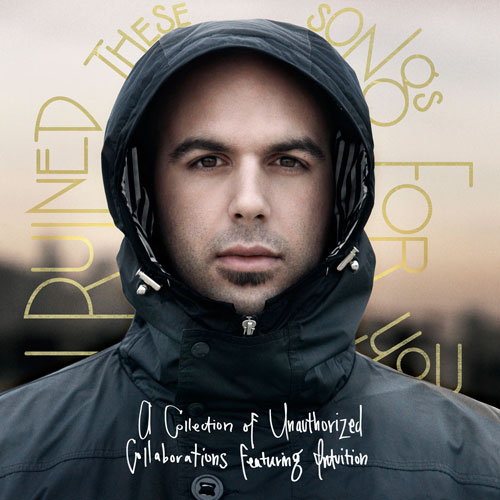 First heard Intuition on his song "Al Bundy" almost a year back. So when I heard he did an edit of The Black Key's "Psychotic Girl", I knew he'd cut up some nasty lines for this blues rock band.
"Psychotic Girl" gives the typical tale of a seemingly normal gal that shows her true colors when you're least expecting it. Intuition's thoughts go well with The Black Keys' original vocals, especially against those back beat blues.
I would've liked Intuition's flow a bit slower paced and better volumized (volumized?), but he did a damn fine job at picking a song that was meant for him to lay some dirtay lines over.
Now off to listen to The Black Key's discography :)
[audio:Psychotic-Girl.mp3|titles=Psychotic Girl (feat. Intuition)]
Get MP3
httpvh://www.youtube.com/watch?v=zSu6f2kurWw
Without Intuition :(
Psychotic Girl:
Featuring: Intuition
Album: I Ruined These Songs For You
The Black Keys:
Genre: Rock
Styles: Blues Rock, Alternative, Psychedelic Rock
Origin: Akron, Ohio
Members:
Dan Auerbach: vocals, guitar
Patrick Carney: drummer, producer
Albums: Thickfreakness | Rubber Factory | Attack and Release | Brothers | [Discography]
Links: TheBlackKeys.com | Wikipedia | Facebook | Twitter | MySpace | Last.fm | AllMusic