A bad Valentines gone good
Posted by Zechmann in Hip-Hop
Feb 16th, 2011
I'm a little late on this Vday gift from Grieves & Budo, my own eat up all the time I had on the 14th, but I had to give 'em due credit.
"Pack It Up" is a soulful take on the duds we face on our quest for that "paper heart". Check out the vid, it's a good visual of Grieve's lament.
Their LP, Together/Apart, should be dropping sometime this summer.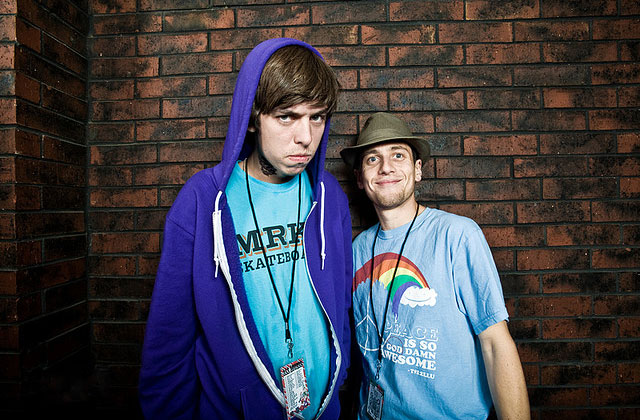 Photo by: Michael Shakins
Grieves:
Genre: Hip-Hop
Styles: Neo-Soul, Soul
Origin: Chicago, Illinois
Location: Seattle, Washington
Label: Rhymesayers Entertainment
Links: Facebook | Twitter | MySpace | Rhymesayers | Grieves Mobile | Last.fm
Budo:
Birth Name: Josh Karp
Origin: Seattle, Washington
Links: Twitter | Rhymesayers | Facebook