Budo Beats the Beat
Posted by Zechmann in Hip-Hop, SoundKlout
Sep 12th, 2011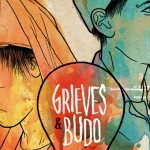 Our SoundKlout series is all about finding the best artists SoundCloud has to offer. Each day we'll spotlight a handful of good music from a selected SoundClouder. If you know anyone that needs noticing, make sure to hit us up with a few of their tracks.
I was introduced to Budo from his collaborations with Grieves. The two have been makin some bangin work over at Rhymesayers for the past few years. When I first hit up his SoundCloud page, I realized it didn't include much of what the two have done, but includes some of his other work, namely A.R.M. And, although, A.R.M. and some of his side work are worth checking out, Budo, like every other damn hip-hop artist on SC, needs to get more of their work up on there… please :)
Miike Snow – Silvia (Budo Refix)
Budo captures that electro-rock viibe that I love in his remix of Miike Snow's "Silvia". I've seen Snow floating around the music machines for a while now, but Budo tailors this to something I enjoy even more. Chords get a little intense at the end, though.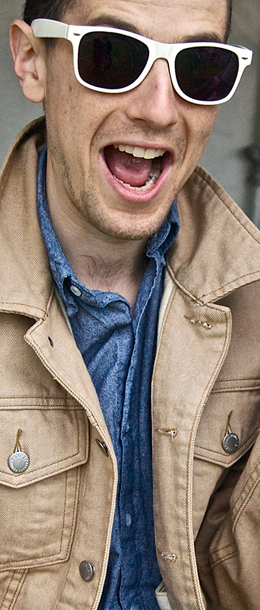 Grieves & Budo – Smile For The Blade
If you know your Budo then you probably know who Grieves is. For the last few years the two have teamed up to make a number of albums, and to be quite honest, neither would be as good without the other.

Budo – Love You
This may just be a lil' teaser, but damn does that bass drop. Plus, that Moody Blues' chorus always bring in a powerfeel. Someone really needs to elongate this and make into something special.

A.R.M. – Heaven Only Knows (feat. Brother Ali)
A.R.M. is a trio made up of M.anifest, Krukid & Budo. Never heard 'em before, but definitely dig their style …although, I don't think they're together any longer.

A.R.M. – Fear of the Mundane (feat. Slug)
This shits smooooth with that 50 Cent flow. Plus, we get a little Slug dropped in that tops it off nice (as usual).

A.R.M. – Boogie
Love 'em best for mixing in those old school instrumentals with hip-hop heavy beats.

Budo
Birth Name: Josh Karp
Origin: Seattle, Washington
Budo On: Twitter | Rhymesayers | Facebook | SoundCloud