"Hard times, got my mind in a vine."
Posted by Zechmann in Hip-Hop
May 6th, 2010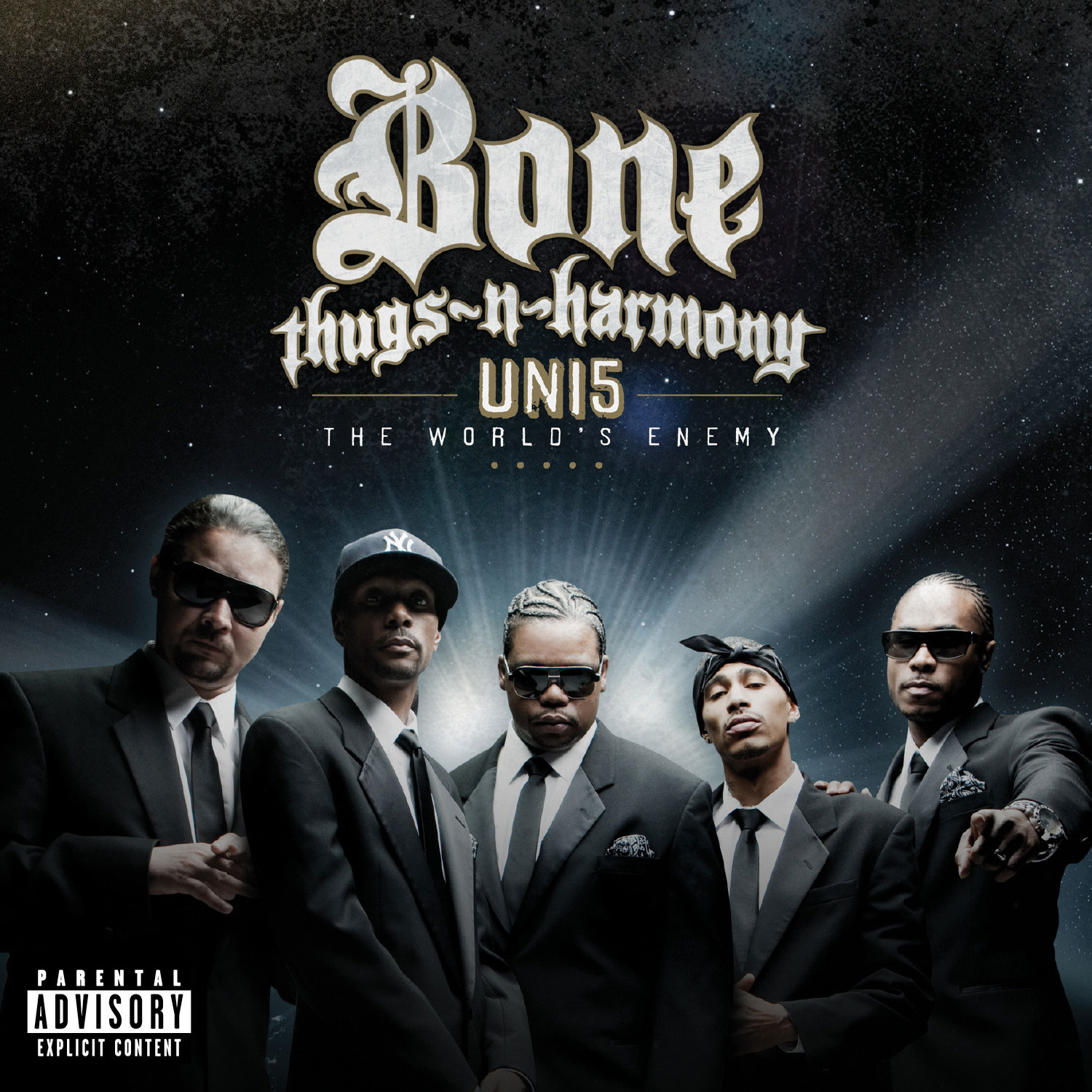 I wanted to feature a song from Panacea's new album, 12 Step Program, which also released this week, but unfortunately none of the songs hit the spot (yet). Panacea usually takes sometime to really feel the sound, so hopefully I'll feature something soon off the album.
But we're here for a little Bone Thugs, featuring a song off their new album, Uni5: The World's Enemy. I was a little skeptical of Bone's new album, I usually am after a group has been around so long. I rarely see a group that can last this long and still produce a quality album. I find most either try something new that just doesn't work right or just keep on producing the same old shit. Well, to be honest, the album is worthwhile for a listen through, but it's in no wear near their best work, which I think most would agree on. However, the album has a good classic Bone Thugs sound, and some of the singles just hit it right, specifically "My Life".
"My Life" is a good example of why Bone has been so successful. The group mixes up rap with some backup vocals to create a full range sound. I find with a lot of hip hop that most discount what a good ol' R&B singer, for example, can bring. I know a good amount of people who don't enjoy, appreciate and/or understand rap, so mixing in some vocals can go along way for these people, and to be honest, myself. Don't get me wrong, I love rap – as you should know by now – but the more variables a song brings (obviously done in the right way) the better a song can be. But obviously this is just my humble opinion. What do y'all think? How do you prefer your hip hop?
[audio:MyLife.mp3|titles=My Life]
Download: My Life
Bone Thugs-n-Harmony Information:
Genre: Hip-Hop
Location: Cleveland, Ohio
Members:
Krayzie Bone (Anthony Henderson): MC, Vocals
Layzie Bone (Steven Howse): MC
Bizzy Bone (Bryon McCane II): MC
Wish Bone (Charles C. Scruggs): MC
Flesh-N-Bone: (Stanley Howse): MC
Label: BTNH Worldwide
Albums: E.Eternal 1999 | The Art of War | Btnhresurrection | Thug World Order | […]
Similar Artists: Eazy-E | 2pac | Tech N9ne | Three Six Mafia | Brotha Lynch Hung
Links: Official Site | MySpace | Wikipedia | YouTube | Facebook | Last.fm | AllMusic
My Life Information:
Album: Uni5: The World's Enemy
Release Date: May 4, 2010
Buy Links: Amazon | Amazon Mp3 | iTunes