A wide variety of tracks chosen by only the best
Posted by Zechmann in Compilations
May 9th, 2011
This week it was my turn to pick/host the Monday Mixer, in which a bunch of blogs get together and each submits a track based on that week's theme. I decided to go with a "dubstep remix" theme because of my growing interest in dubstep, one I'm still trying to figure out myself.
When I picked the theme, I thought I was going to get a lot of submissions that, honestly, I wouldn't enjoy. The internet, more specifically SoundCloud, has been plagued by a shitload of beyond ellaborate, gaudy attempts at dubstep. But to my surprise, not only are there a handful of well-chosen, tasteful remixes, but styles of dubstep I haven't got into myself. From a more downtempo vibe to a Pretty Lights hit, this is a diverse mix that you all better enjoy 'cause I wanna look good for these blogs ;) enjoy!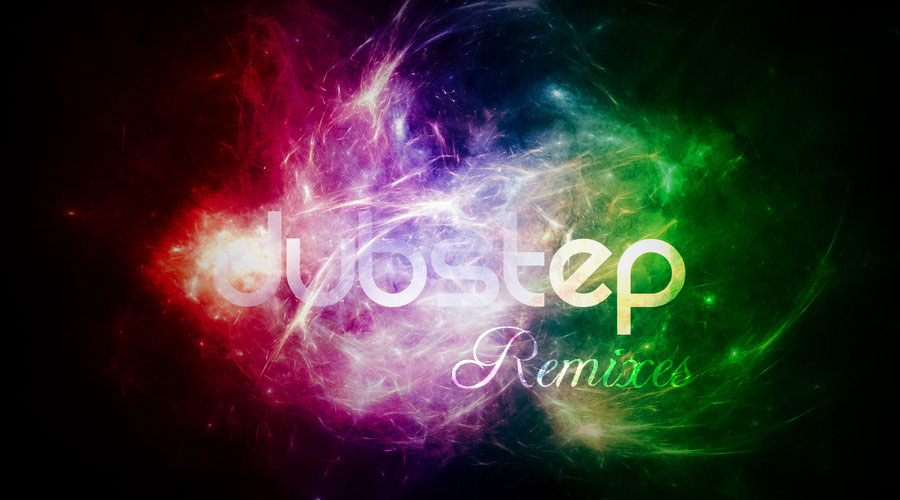 The XX – Crystalized (Dark Sky Remix)
I always liked The XX but I found myself wanting just a bit more from them. Luckily Dark Sky came in and saved the day. This may not technically be dubstep, but it's sort of what I consider to be lo-fi dubstep. I guess its more really just 2-step but isn't that one of the origins of dubstep anyway? Either way, this remix breathes new life into the original version of this song and I can't get enough of it.
by Chris of dailybeatz
[audio:Crystalised-Remix.mp3|titles=Crystalized (Dark Sky Remix)]
Get MP3
Kelly Dean & Steady – Teflon ft Kemst (Datsik & Excision Remix)
Dubstep crept up on me. I was originally a hater but something clicked when I heard this one in a friends car while visiting San Francisco. After I left their place I loaded "Teflon" onto my ipod and it's maintained non-skippable status on shuffle ever since. Soon after that I was introduced to the Excision's Shambhala 2010 Mix which I'd play whenever I needed a dubstep fix. It's a fun genre! Girl's like to dance to it and bros like to rage to it. Win win.
by Joseph of Nashville Nights
[audio:Teflon-Remix.mp3|titles=Teflon ft Kemst (Datsik & Excision Remix)]
Get MP3
————————————————————————
James Vincent McMorrow – We Don't Eat (Adventure Club Remix)
I've been so accustomed to associating "dubstep remix" with raging monsters and fiery acid trips that this Adventure Club remix of James Vincent McMorrow's "We Don't Eat" caught me completely off guard. It's still got the signature wobbly bass that you'd expect, but it's much more gentle and subtle. Dubstep remix with a soft side, yeah?
by Confusion of Pigeons and Planes
[audio:We-Dont-Eat-Remix.mp3|titles=We Don't Eat (Adventure Club Remix)]
Get MP3
Alex Clare – Up All Night (SBTRKT Remix)
UK bloke Alex Clare has Major Lazer (Diplo & Switch) working on his album set for June. Anyway, this remix is all about SBTRKT who gives it a vintage dubstep club bounce to ride out after the initial Red Hot Chili Peppers-esque guitar fills pass. I'm all about music that takes you somewhere and this SBTRKT remix is a venerable dubstep escalator
by Marc of Mostly Junk Food
[audio:Up-All-Night-Remix.mp3|titles=Up All Night (SBTRKT Remix)]
Get MP3
————————————————————————
DJ Fresh – Hypercaine (Nero Remix)
Dubstep remixes of Drum n Bass tracks are like Peanut Butter & Jelly… they just work together. Nero are two of the most talented up-and-coming dub producers, hailing from (where else?) the UK, and here is their take on DJ Fresh's 'Hypercaine.' The uplifting lyrics serve as a counterpoint to the earth-shattering, deeper-than-deep bass, making for just under 5 minutes of reverbing perfection. So good it's like PB & J with Bananas.
by Mikayla of Loose L!ps
[audio:Hypercaine-Remix.mp3|titles=Hypercaine (Nero Remix)]
Get MP3
We Have Band – Divisive (DJ Mujava Dub Mix)
Ever since i got to see We Have Band live, i have been a big fan of theirs and loved pretty much everything they've released. The song "Divisive" is one of my faves and i just remembered there was a cool Dub version of the track on the Divisive EP released last year. This remix was produced by South African DJ and beatmaker DJ Mujava and i think it should fit in nicely in this week's Monday Mixer.
by Marc of Umstrum Music
[audio:Divisive-Remix.mp3|titles=Divisive (DJ Mujava Dub Mix)]
Get MP3
————————————————————————
Blue Foundation – Eyes On Fire (Zed's Dead Remix)
This track, discovered from my favorite YouTube video of all time, will always hold a special place in my heart. I'm not sure what it is about this remix, there are so many Eyes On Fire remixes. And, for that matter, so many dubstep remixes that I feel strongly about, but I will always love this track.
by Ben of The Metropolitan Jolt
[audio:Eyes-On-Fire-Zeds.mp3|titles=Blue Foundation (Zed's Dead Remix)]
Get MP3
Kanye West – All of the Lights (Pretty Lights Remix)
Repping Colorado with the Pretty Lights remix. You might (probably?) have heard this, but it's the first thing that came to mind as a dubstep remix of a song I like.
by Ian of 1146 Miles
[audio:All-Of-The-Lights-Remix.mp3|titles=All of the Lights (Pretty Lights Remix)]
Get MP3
————————————————————————
Memotone – Multicolour (Lukid Remix)
I don't, personally, really know how to define Dubstep. So I'm going to use a really cheesy metaphor.
Imagine a huge fucking tree. The roots are Break beat, Hip hop etc. Then you've got a big old juicy Dubstep of a trunk which decided grow from them. You've then got these hundreds of branches which go off in all different "Step" directions, however no matter what anyone tells you, they are all in some way connected.
Lukid has done wonders on this. It for me epitomizes the evolution and maturation of the "Step" family. Dubstep is such a broad subject now that I believe you cannot necessarily stereotype it to one box. Yet another amazing artist who articulately samples, constructs and produces a range of depth, emotion and clarity.
by Milly of A Pocket Full of Seeds
[audio:Multicolour-Remix.mp3|titles=Multicolour (Lukid Remix)]
Get MP3
The Beatles – Eleanor Rigby (4centers Remixxx)
You've read enough, though I doubt you've read it all, but I no feel like talky. If ya want me opinion go here.
by Me of You're Already Here
[audio:Eleanor-Rigby-4centers-Remix.mp3|titles=Eleanor Rigby (4centers Remixxx)]
Get MP3