How bad music got me a good woman
Posted by Zechmann in Electronic, Live
Jun 14th, 2016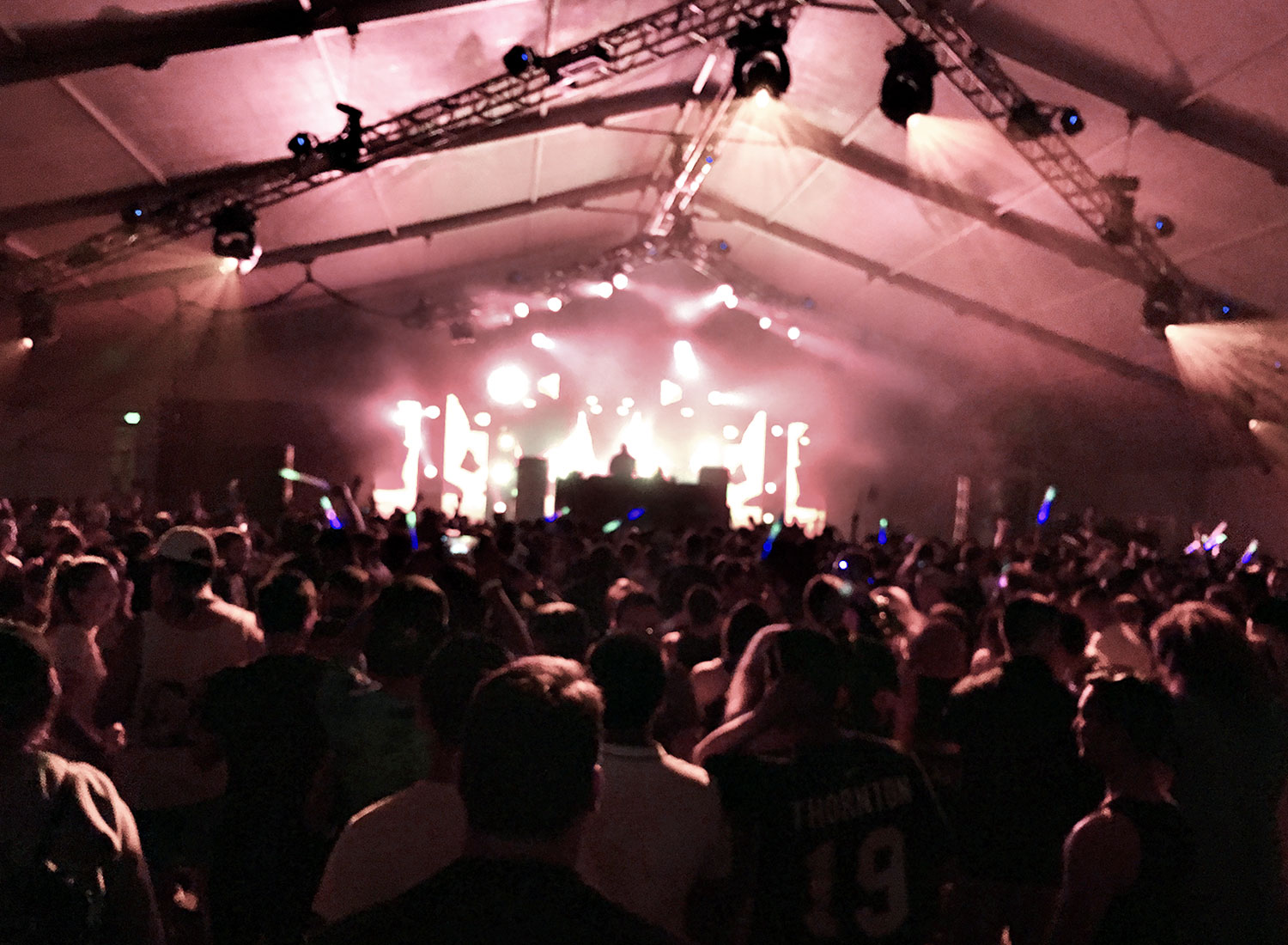 First off, these festivals with acronyms for names leave little to the imagination, which doesn't make it easy to remember. I got BFD mixed up with TBD with the promoter and I feel like a dipshit. As I should. Always good to start off with a little humility.
BFD, or as I recently found out its full name, Big Fucking Day, leaves a lot more to the imagination and is Live 105's annual summer festival at the Shoreline in Mountain View. The show had three stages this year: the main stage, one for local bands and a tent for the electronic acts. Of course I was there for The Offspring, not really, I was there to see TOKi. And Joywave.
I love TOKiMONSTA for her music. The collaborations she's done with Anderson .Paak & Gavin Turek have been burning up my ears for years. But like her live show, she's got plenty of good and plenty of bad.
She covered all the latest styles of electronic emerging from future bass to gHouse. Though half of it feels like pandering to a youthful, drug reliant crowd. The music got so loud that it helped me with the perfect introduction to a girl I've been seeing recently.
—
Half way through TOKi's set, I got out of the crowd and went towards the right speakers where I first saw her. She was trying to get a good shot, really putting in the effort with the good angles. They can be tough. I noticed the speakers were annoying her. She had that face on. And remembered I brought an extra pair of ear plugs. I tapped her on the shoulder and placed a small plastic bag with the ear plugs in it. I've never seen a girl with a smile so large at me.
TOKiMONSTA's Top Ten Tracks
Put It Down (feat Anderson .Paak & KRNE)
Steal my Attention
Gavin Turek – Hemisphere
Go With It feat MNDR
Realla (feat. Anderson .Paak)
Gavin Turek – Best Friend (Brandy Cover)
Wound Up (feat. a l l i e)
Adorn (Miguel Remix)
Time To (with Suzi Analogue)
Breathe on my Contacts