& gettin' dirty with The Prodigy. This is the future of Jay-Z (or should be).
Posted by Zechmann in Compilations, Hip-Hop
Aug 15th, 2011
Wrappin' up this list of the best Jay-Z Mashups – & a few remixes – we move on to Jay-Z in a modern rock, electronic styling. What I really wanted to get out of these was to show Jay-Z in a different light // in a different genre. And that's exactly what you'll find. Would love to hear him do an electronic or jazz-based album (in muh dreams), but until then I'll rely on these mashups.
So what's your favorite mashup out of the bunch?
(also make sure to check out Part I)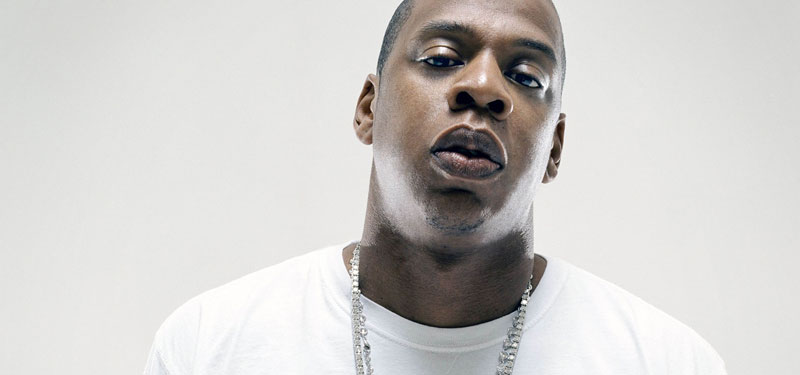 KMT – Even Dirt Off Your Shoulder After All (Finley Quaye // Jay-Z Mashup)
"No chrome on the wheels, I'm a grownup for real[z]."
The chillest mashup out of the bunch that seems like it was made for Jay-Z. It was one of the first mashups I've found with him and still one of my favorites (top 2).
[audio:Even-Dirt.mp3|titles=Even Dirt Off Your Shoulder After All (KMT Mix)]
DOSVEC – Roc Changes (2Pac x Jay-Z Mashup)
DOSVEC really did it with this one. It's just one altogether well put together piece.
"Mazel tov, it's a celebration, bitches!"
[audio:Roc-Changes.mp3|titles=Roc Changes (2Pac x Jay-Z Mashup)]
Papeh Shreddah – Scar Tissue Problems ( Jay-Z // Red Hot Chili Peppers Mashup)
This one was a bitch to find. Caught it on Turntable.fm a few months back, but it's nowhere on the net.. other than YouTube. Well, I managed to find a decent quality, but I wish I could've found a bit better one.
[audio:Scar-Tissue-Problems.mp3|titles=Scar Tissue Problems ( Jay-Z // Red Hot Chili Peppers Mashup)]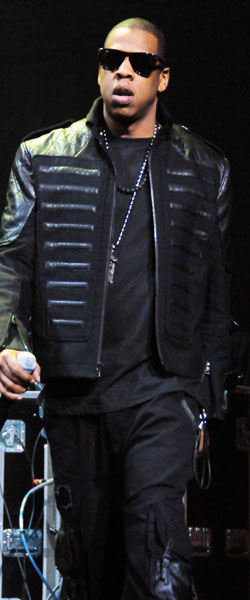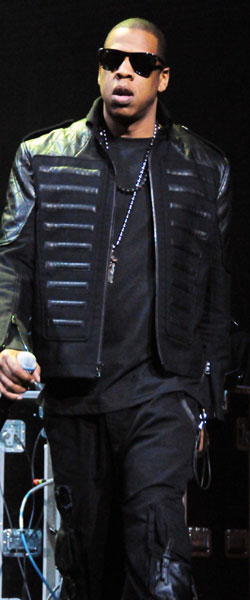 Jaydiohead – Wrong Prayer (Jay-Z x Radiohead Mashup)
Hip-Hop & Rock can fit so damn well sometimes. In Jaydiohead's "Wrong Prayer", Radiohead's guitar reps and trippy vibes make well with Jay-Z's iconic voice.
[audio:Wrong-Prayer.mp3|titles=Wrong Prayer (Jay-Z x Radiohead Mashup)]
Don Diablo – 99 Fences (Phoenix // Jay-Z Mashup)
I decided to include three "99 Problems" remixes because all of 'em are so damn different.. and so damn good. Each captures a different side of Jay, and Don Diablo emphasizes Jay-Z's smooth flows with one elegant Phoenix beat.
[audio:99-Fences.mp3|titles=99 Fences (Phoenix // Jay-Z Mashup)]
Pretty Lights – Empire State of Mind (Jay-Z Remix)
It's fuckin' Pretty Lights – obviously, I'm gonna include his Jay-Z remix. That said, it's a genius blend of Jay and Biggie – who would've that he could do so much more to an "Empire State of Mind".
[audio:Empire-State-Of-Mind-Remix.mp3|titles=Empire State of Mind (Pretty Lights Remix)]
The Prodigy – 99 Problems (Jay-Z Remix)
"This is not a hoe in a sense of having a pussy, but a pussy havin' no goddamn sense – tryin' push me."
I haven't been listening to The Prodigy since waaayy back in the day, but damn does this shit hit. Such a dirty remix.
[audio:99-Problems-Prodigy.mp3|titles=99 Problems (The Prodigy Remix)]
When we get 50 FB shares // likes, Tweets or +1's, I'll zip this all up for download