A cross country set just in time for the holidays.
Posted by Zechmann in Indie, Rock & Pop
Dec 26th, 2010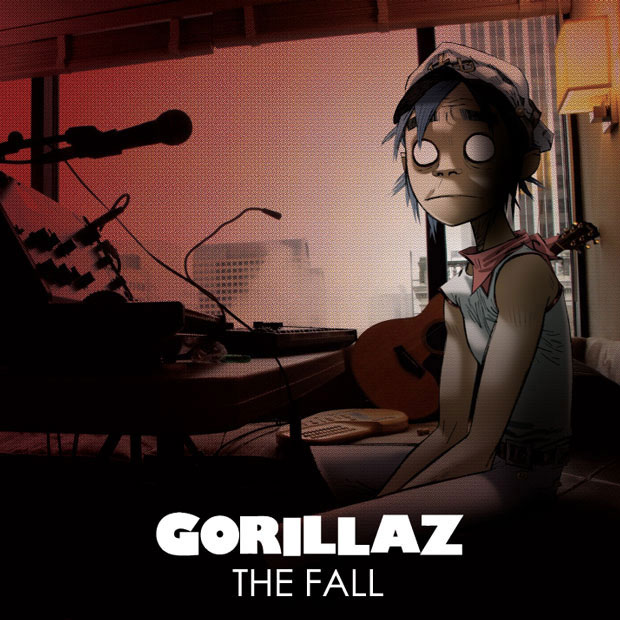 The Fall was released yesterday, ending the Gorillaz Advent calendar. The album was created by the Gorillaz while on tour, with each track representing a stop on the way.
I've heard a few people criticize the album for its unusual take on the Gorillaz sound. Its minimal, electro dominated tracks may be a slight variance to the usual, but their ability to blend and create new styles is what made them so great in the first place. It may be difficult to vibe with this right now, but like all of their music, it just takes some time to get use to. A few, however, have sparked my interest so far.
"Amarillo" with it's transitory sound & "Bobby in Phoenix" with its great guitar licks are prime examples of the variance of Gorillaz sound. I'll keep you all updated if I come up with anything else, but it'll probably take a bit to habituate this bitch.
Gorillaz:
Genre: Alt Rock
Styles: Electronica, Hip-Hop, Trip Hop
Formed: 1998
Creators: Damon Albarn | Jamie Hewlett
Members: (fictional)
Stuart Pot (2-D): Vocals, Keyboard
Murdoc Faust (Alphonse) Niccals: Bass
Russel Hobbs: Drums
Noodle: Vocals, Guitar
Label(s): Parlophone Records | EMI Music
Albums: Gorillaz | Demon Days | Plastic Beach
Similar Artists: Hyperstory | Deltron 3030 | Radiohead
Links: Gorillaz.com | Wikipedia | MySpace | Facebook | YouTube | Last.fm | AllMusic