A chill beat for a hot summer.
Posted by Zechmann in Electronic
Jun 23rd, 2010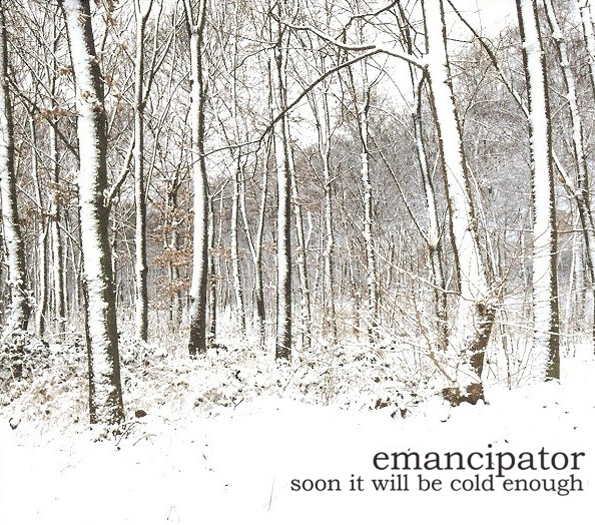 A friend suggested I check out Emancipator's Soon It Will Be Cold Enough a few months back, but I put it on the back-burner until recently. While browsing my feeds, I came across a song from the album that really hit the spot. Emancipator or Douglas Appling's chilled-back, trip hop beats are steadily growing on me. I may not be an expert on the trip hop scene, but producers like this are moving me in the right direction.
The song that I mentioned above, as you probably figured out, is First Snow. Like a lot of the music I listen to, this song isn't just for listening fun but seems to have a deeper meaning (yes, even without words). Another aspect I like about Appling's music is how he switches up the tone in the middle of the track – a good example is at 3:00 in First Snow – similar to what DJ Frane does. I also found out, when researching the album, that it was mastered by Nujabes, a music legend for his jazzy/hip hop instrumentals. (R.I.P. Nujabes)
Alright, I'm off to listen to his latest album – Safe in the Steep Cliffs. Look this over and give me some input. What do you think the future for trip hop is?
[audio:FirstSnow.mp3|titles=First Snow]
Download: First Snow
Emancipator Information:
Genre: Electronica, Trip Hop, Downtempo
Birth Name: Douglas Appling
Origin: Portland, Oregon
Label: extlabs
Albums: Soon It Will Be Cold Enough | Safe in the Steep Cliffs
Similar Artists: Bonobo | TM Juke | Pretty Lights | Little People | Blockhead
Links: EmancipatorMusic.com | MySpace | Facebook | Twitter | BandCamp | Last.fm
First Snow Information:
Albums: Soon It Will Be Cold Enough
Release Date: September 8, 2009
Buy Links: iTunes