Takin' it back from the highs to the lows
Posted by Zechmann in Soul
Sep 5th, 2019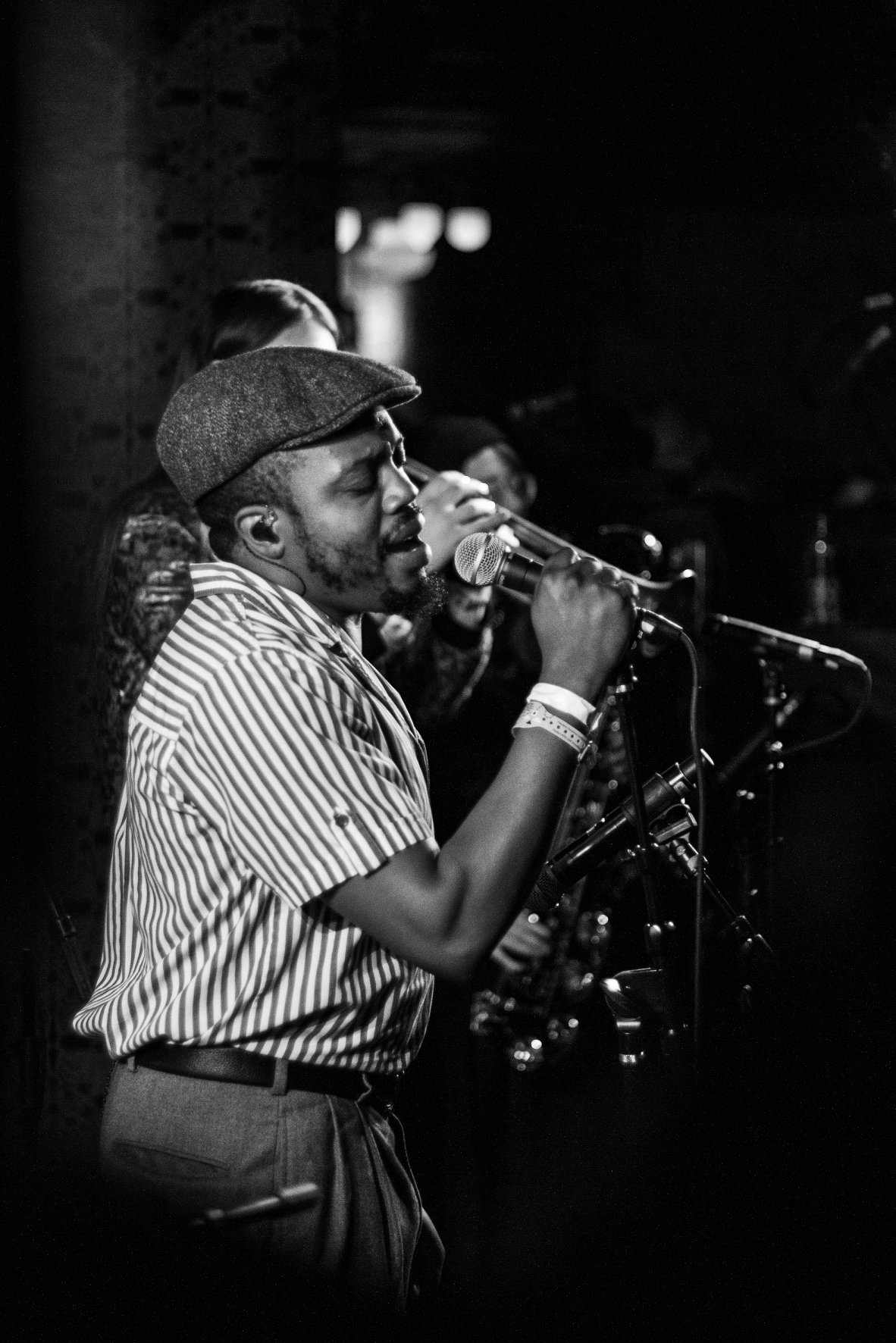 I already touched on Durand Jones and The Indications when I heard them live at Outside Lands, 2018, but let's try it again. My literal jaw dropped when I first heard Durand Jones and The Indications, but not from Durand's voice. The group's drummer and falsetto backup, Aaron Frazer, had me from his first note.
Like Khruangbin, their build-up has taken a few years, but Durand Jones, Aaron Frazer, and The Indications have got a full lineup of classic hits and I don't say that often enough. How Aaron and Durand's voices play off each other, from the highs to the lows, is unmatched. At least for this generation.
Not to get too "number-y," as Aaron likes to say, for how talented this group is, I do not see it reflecting on their social, music services (Spotify seems decent), or from many bloggers (according to the Hype Machine.) So I've taken it upon myself to reach out to these bloggers, specifically ones that love soul music, and see what's up! I'll keep you up-to-date. You just make sure I do what I say.
Durand Jones and The Indications tracklist
Is It Any Wonder?
Don't You Know
Smile
Long Way Home
Morning in America
You and Me
Too Many Tears
The Flying Stars Of Brooklyn NY – My God Has A Telephone
Listen to Your Heart
Sea Gets Hotter
Can't Keep My Cool
Make a Change
Giving Up
Walk Away
True Love
Dedicated to You (Live from Boston, MA)
Now I'm Gone (Live from Boston, MA)
Tuck 'N' Roll
Groovy Babe