"Yes I got some candy kisses for your lips."
Posted by Zechmann in Soul
Oct 3rd, 2010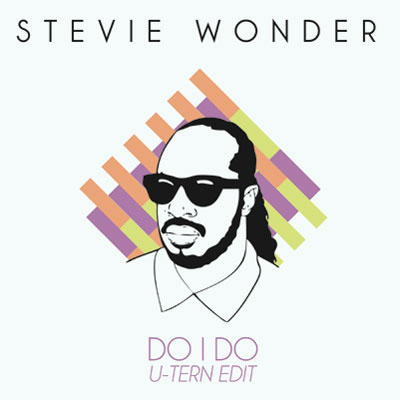 I'm finally getting how to find music I like on SoundCloud. The site's mostly compiled of DJ's with a lot of new and exciting talents. A lot of it's experimental and therefor won't appeal to a large audience, but there's still a lot of tracks that will, or at least I hope…
U-Tern's remix of "Do I Do" by Stevie Wonder is a fresh edit to a classic. It's got a good build to it and once it tops off, you can't help but shakin' yo booty (I did) or doin' the "white man's dance", as my father pointed out.
I look forward to following this stylish Canadian DJ. I really hope he put's out more remixes to great R&B legends… Bill Withers?!
[audio:Do-I-Do-U-Tern.mp3|titles=Do I Do (U-Tern Disco Edit)]
Get MP3
Do I Do (U-Tern Disco Edit):
Release Date: October 1, 2010
Starring: Stevie Wonder
U-Tern:
Birth Name: Vaughn Oliver
Origin: Vancouver, Canada
Genre: Electronic
Styles: Disco, Electro, Pop, Synth
Links: SoundCloud | MySpace | Facebook | Twitter | Last.fm