Ahhhh, my first taste of Ghetto Funk for the year.
Posted by Zechmann in Electronic
Jan 16th, 2012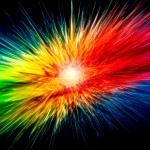 DJ Soo & Tim Livingstone bring us one "Boom!" filled track with hip-hop legends mixed into a break beat, Ghetto Funk fabuloso. I don't know about y'all, but 2012 sure as hell feels like the Ghetto Funk revival to me.
DJ Soo
Genre: Electronica
Styles: Hip-Hop, House, Turntablism, Ghetto Funk, Mashup
Name: Terence Tso
Location: Vancouver, Canada
DJ Soo on: SoundCloud | Facebook | Twitter | Woodsnoo
Tim Livingstone
Styles: Disco, Breaks, Wobble, Funk, Moombahton, House
Location: Whistler, Canada
Tim Livingstone on: SoundCloud | Facebook | Twitter | YouTube