Diamonds and Glass EP by Archnemesis
Posted by Zechmann in Electronic
Dec 17th, 2010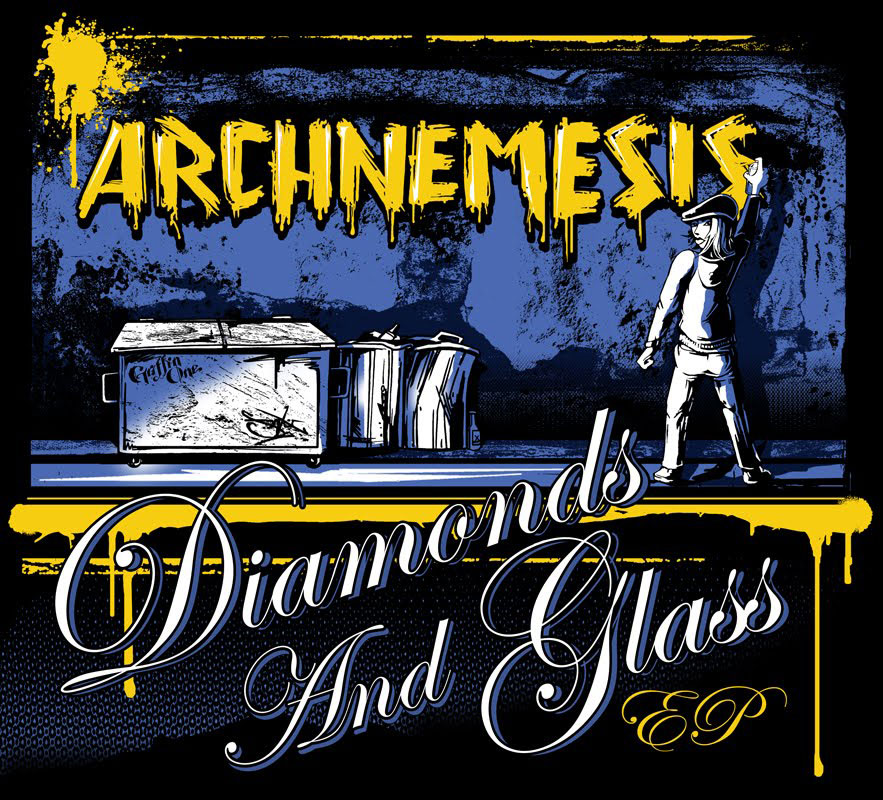 Tell me this doesn't sound like something Derek Vincent Smith of Pretty Lights would do. It sounds so damn Pretty Lights that I was a little skeptical that it may be, at first. There are, however, a few minor differences.
Archnemesis' Diamonds and Glass EP is a rich sampled set of songs. One of the main differences that set them apart from PL is their use of pop hip-hop samples. You see this a lot in sampling artists, but as much as Pretty Lights samples, he usually doesn't go with the mainstream hip-hop. I can't say I prefer one over the other, but the next difference is what sets Archnemesis just a slot below PL.
From start to finish, from track to track, each Pretty Lights album keeps me on edge. As much as Archnemesis displays rich instrumentals, their one downfall is their inability to keep me engaged. My interests slowly slips away from one track, so I move on to the next. This is, however, their first EP and until we get a full LP, which is expected to drop early next year, I can't criticize too much. It's still the best alternative to Pretty Lights I've heard so far.
If you've got something better, post it up. Would love to hear more like this.
[audio:Its-My-Turn.mp3,Diamonds-and-Glass.mp3,One-More-Try.mp3|titles=It's My Turn,Diamonds and Glass,One More Try]
Download: It's My Turn | Diamonds and Glass | One More Try
Archnemesis:
Genre: Electronica
Styles: Ghettotech, Hip-Hop
Members: Telepath (Curt Heiny), MO Theory (Justin Aubuchon)
Links: ArchnemesisMusic.com | MySpace | Facebook | Twitter