MartyParty & Minnesota go Future Bass
Posted by Zechmann in Electronic
Jul 12th, 2011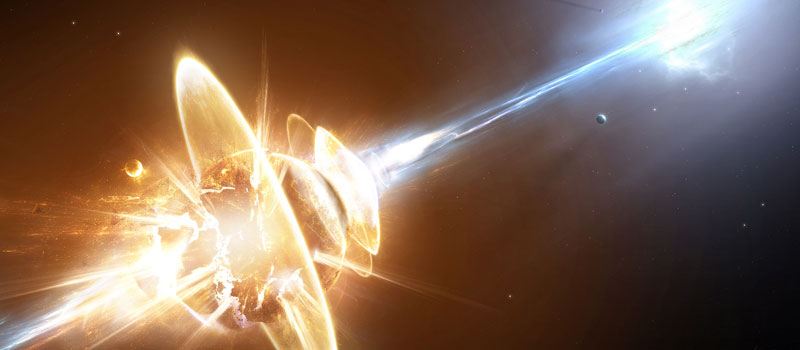 DeathStar consists of the two electro-talents, MartyParty & Minnesota. Their first hit, remixing Adele's "Rolling in the Deep", was featured on our Rompin Remixes of "Rolling in the Deep" compilation and started the mood off right with their Future Bass sound. Now the two have put out a new Ep, ULTRAVIOLET HALO, which brings a few classics forward and continues that futuristic shyt.
Most notable of the tracks, DeathStar remixes Wiz Khalifia's "On My Level". Not really a Khalifia fan, but damn is this hypnotizing, plus there's a few dirty electro-bursts to boot. But as good as it is, the top pick goes to "Funk Soul" with fat drops from the Slimboy himself- FatBoy.. Slim. The next few are decent tracks, but not quite as memorable. They do, however, bring it for a "Seismic" ending.
Get ready for these two, it's gonna be an intergalactic bassfest in the coming future.
DeathStar
Genre: Electronica
Styles: Future Bass, Dubstep
Members: MartyParty & Minnesota
Location: Santa Cruz, California to Brooklyn, New York
DeathStar on: SoundCloud | Facebook