"She says I'm not romantic, I saw she's too dramatic."
Posted by Zechmann in Indie, Rock & Pop
Oct 5th, 2010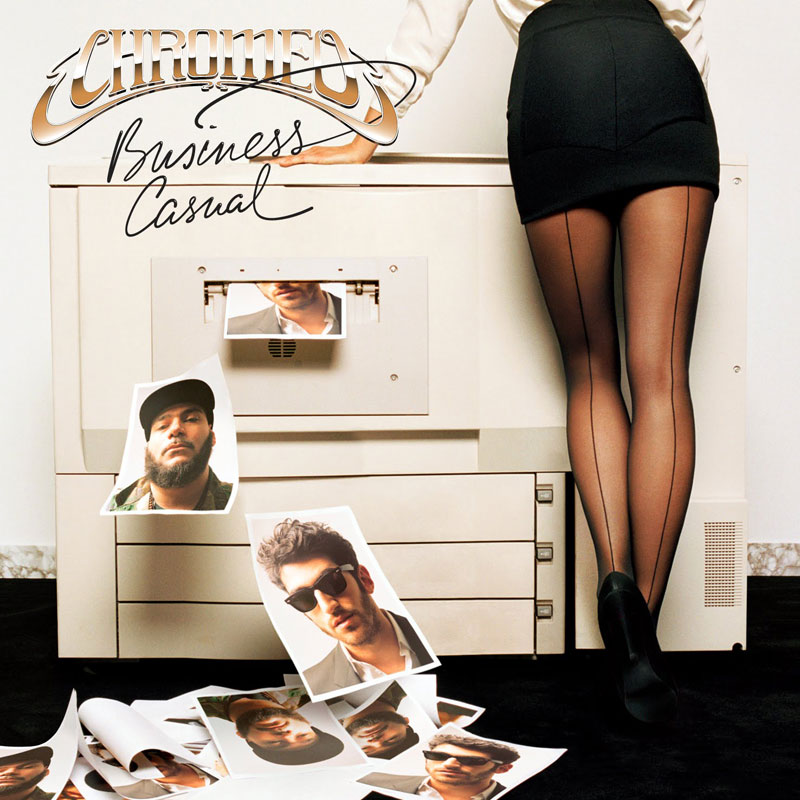 I actually just talked about Business Casual at Indie Shuffle, but I wanted to feature 'em here, their music is really hittin' the spot.
Chromeo's got this throwback 80's coolnass, but with an electofunk vibe of today(ish). Their songs are catchy as hell with lyrics that'll get hammered into your head for days (in a good way). Yea, they can be a little cheesy at times, but I think that's what adds to their appeal.
I've been having a hell of time jamming to three of their songs – "Don't Turn The Lights On" – which is featured in the Indie Shuffle article – "I Could Be Wrong" & "Night by Night", which you should be able to listen to below. Rock out to these 80's style and have some fun. I know I am! (check the video below, so sexay!)
Side note: one of the higher ups at my work just got rid of casual dress for the month, so this goes out to all my co-workers dressing Business Casual. Until we get our jeans back, we're striking with Chromeo!
[audio:I-Could-Be-Wrong.mp3,Night-by-Night.mp3|titles=I Could Be Wrong (Ezra Koenig),Night by Night]
Download: I Could Be Wrong | Night by Night
Buy/Support: Amazon | Amazon MP3 | iTunes
httpvh://www.youtube.com/watch?v=ppNC0uAaCv0
Business Casual:
Release Date: September 13, 2010
Label: Big Beat/Atlantic
Featuring: Ezra Koenig (I Could Be Wrong)
Chromeo:
Genre: Rock
Styles: 2-step, Electrofunk, Pop Rock
Origin: Montreal, Canada
Members:
P-Thugg (Patrick Gemayel): keyboards, synthesizers, talk box
Dave 1 (David Macklovitch): lead vocals, guitar
Albums: She's In Control | Fancy Footwork | Business Casual
Similar Artists: Miami Horror | Holy Ghost! | Aeroplane
Links: Chromeo.net | MySpace | Wikipedia | Facebook | Twitter | Last.fm | AllMusic