Bringin the Ghetto Funk from Denver
Posted by Zechmann in Electronic, SoundKlout
Sep 15th, 2011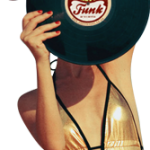 Our SoundKlout series is all about finding the best artists SoundCloud has to offer. Each day we'll spotlight a handful of good music from a selected SoundClouder. If you know anyone that needs noticing, make sure to hit us up with a few of their tracks.
I realized with these ghetto funk producers that choosin the right tracks doesn't rely too much on the production as much as the choice of vocals. For the most part, if you pick the right producer that ghetto funk will be alive in every track, but their choice of singers & MC's separates the good from the ghetto great.
Originally, this feature was going to be about the Ghetto Funk collective which Bobby C is a part of. Going through all their music, I realized half of my picks were from Bobby C. So I decided to give this post up to him and leave the rest of the Ghetto Funkness for later.
Bobby C Sound TV – Good Morning Rhythm Hit
Yes! mix those apposing styles! + He threw in some quality rhymes, which all in all gets this the top slot.


Bobby C Sound TV – The Big Beatdown (Billy Squier Remix)
Bringin some Billy Squier back, or should I saw forward. Definitely a bigger beat(down) than Squier's original – get about a minute in before the beat gets big.

Bobby C Sound TV – No Waiting
Where the hell is the melody from (wait a bit for it)? Mad props to anyone who can answer it… :)

Bobby C Sound TV – Tap & Twist
It's those fast past-rhymes that really bring that ghetto funk out of the beat. I really wish Bobby, along with every other SoundClouder, would leave who they feature in the description (however obvious it is)

Bobby C Sound TV – Sugar Lumps (Flight of the Conchords Remix)
Haha, yes! FOTC remixes destroy.all.else.

Bobby C Sound TV – Scott Pilgrim Bass Battle (Remix)
Wouldn't recognize this from Scott Pilgrim, though I only saw it once, but it's one bangin beat that's not like his rest.

Bobby C Sound TV – Large Cheeks (Spinal Tap Remix)
Can't choose which one I like better – Spinal Tap, FOTC or Scott P – guess they're all good for their own reasons.

Bobby C Sound TV – Move To Groove (Disco Four Remix)
Now I hear where J5 got their flow from. All they needed was some funky-ass beats like these and the rest was history.


The Rest
Bobby C Sound TV
Genre: Electronica
Styles: Eclectic Electronica
Name: Bobby Collins
Location: Denver, Colorado
Labels: Ghetto Funk, Cold Busted, Punch Out, Gazeebo
Bobby C on: Facebook | Twitter | SoundCloud | YouTube | BobbyCSound.TV | Vimeo