I'm a sucka for the sax.
Posted by Zechmann in Hip-Hop
Oct 19th, 2009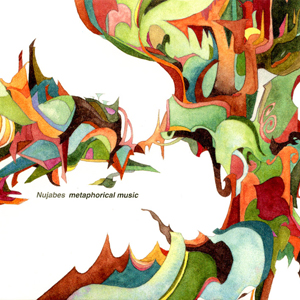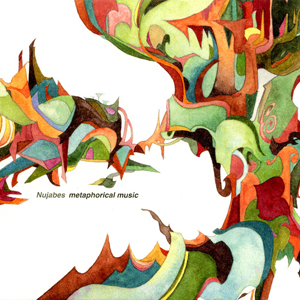 The fusion of hip-hop & jazz has caught my attention the last few years. Other than the U.S., Japan has pushed the boundaries of DJing farther than ever before, merging various genres with hip-hop, and have shown that hip-hop can expand beyond the borders of the U.S. Although, I must say, MCing is still (mostly) confined to the American dialect, but that's beyond the scope of this article. A good example of Japan's talent is producer & DJ Nujabes. Nujabes is a master at cutting classic jazz tracks, as well as including some of his own instrumentals, and mixing them with some profound American MCs. I think this is where Nujabes really pushes forward, he recognizes that MCs in Japan won't be recognized wordwide, so he collaborates with talented American MCs. A good example of his work is Blessin' it off of his first studio album, "Metaphorical Music".
In Blessin' it, Nujabes samples some beautiful jazz cuts with a remarkable sax player. He also lays Substantial & Pase Rock's vocals delicately into the mix, so it flows flawlessly to the beat. It's important to have MCs who can harmonize with the flow, and not stand out as a distraction from the music. The song is a perfect example of the compositional brilliance that's coming out of Japan. The whole album lays a new foundation in hip-hop styles. I'll be covering more of the tracks in later articles, but make sure to give this song a listen (more than one) to see what I am talking about…
[audio:Blessinit.mp3|titles=Blessin' it (Remix)]
Download Song!
Here is the original Blessin' it… not as good as the remix, but love the sax solos. :)
httpvh://www.youtube.com/watch?v=b4VbP1k485A
Artist Information:
Genre: Hip-Hop, Soul Jazz
Birth Name: Jun Seba
Note: Nujabes is Jun Seba (or Seba, Jun) spelled backwards.
Location: Japan
Label: Hydeout Productions
Additional Albums: Modal Soul
Similar Artists: Nomak
Links: MySpace | Facebook | Wikipedia | Last.fm | iLike | Y! Music
Track Information:
Album: Metaphorical Music
Release Date: August 21, 2003
Featuring: Substantial & Pase Rock
Buy Links: (none)