Seriously, who the hell thought up melodic dubstep?
Posted by Zechmann in Electronic, SoundKlout
Aug 24th, 2011
Our SoundKlout series is all about finding the best artists SoundCloud has to offer. Each article will spotlight a handful of good music from a selected SoundClouder. If you know anyone that needs noticing, make sure to hit us up with a few of their tracks.
Most would think that melodic dubstep was an oxymoron. As much as I'd agree with them, Blackmill has made melodic dubstep a reality for me. Somehow, Blackmill puts grace on one of the grimiest styles around, dubstep. With a downtempo vibe with melodies more catchy than Jesus on Acid, he's doing something I hope to see much more in dubstep's future.
If you have any other melodic dubsteppers, we'd love to hear 'em.
Maybe we'll feature 'em as the next SoundKlouter, we definitely need more downtempo viiibes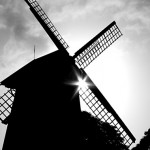 Blackmill – Miracle
God, the passion that comes out of this is beyond any words. If only more dubstep was this emotionally deepening.

Blackmill – Spirit of Life (Full Version)
Here we go again. "Spirit of Life" is a befitting name. Blackmill really broadened my thoughts on what dubstep could be.

Ellie Goulding – Your Song (Blackmill Dubstep Remix)
Completely forgot that this is how I found Blackmill. Only second to Bassnectar's remix.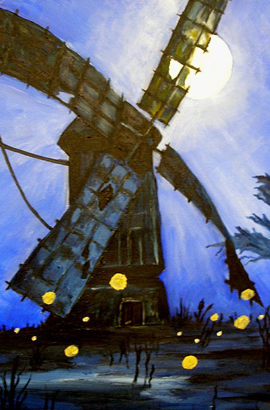 Blackmill – Lucid Truth (Full Version)
I think this is the only "dubstep" my father would ever enjoy – but it's really Beatles or nothing with him.

Blackmill – Journey's End
His melodies are just so damn catchy. Just when you think it's the best it can be, he sets it one step higher.

Loz Contreras – Sarajevo (Blackmill Remix)
This is a pretty dirty for Blackmill, but the highs are still as gorgeous as ever.

Rihanna – What's My Name? (Blackmill Dubstep Remix)
Honestly, the song may have been better without Rihanna, but I guess she doesn't hurt it either. This guy could do wonders to any pop star, except Kesha.

Robert Miles – Children (Blackmill Dubstep Remix)
I knew I recognized this from somewhere. DOSVEC mashed up the original "Children" with One Republic's "Apologize". Like both for very different reasons – Great minds think a like.

Blackmill – Rain (Original Mix)
Like the first song, and everyone since, I'm lost for the glory on this one… simply put, his music brings me to higher levels.

Help me out, what makes Blackmill's music so powerful to you?
Blackmill
Name: Robert Card
Genre: Electronica
Styles: Melodic Dubstep
Origin: Carrbridge, UK
Location: Highlands, UK
Links: SoundCloud | Facebook | YouTube