with a dash of dubstep sprinkled on because we love that bass face
Posted by Zechmann in Compilations, Electronic
Jan 3rd, 2012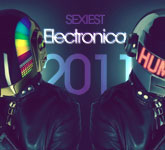 Other than the Mixes & Mashes, 2011 was the year of Electro Music here on SNG. It all started out through our transition with hip-hop. I remember thinking to myself that we needed more uptempo, dance type music. A year later and the majority of the site is just that. As much as we need to hop back on the hip-hop wagon, this electro ride has been one of our favorites!
I know there's a shitload more electronic out there
So hit us up with your favorites, we'd love to hear more!
Pretty Lights – I Know the Truth
He may not have released the quantity of music he did last, but the quality this year is on the up & up. Not only has PL shown a better taste in dubstep than any other this year, but shows an organic side to the dirty style.

Coyote Kisses – Starchaser
These two bring it harder than most EDM stars, yet they're still as underground as I like em. I've said this too many times before about 'em, but it still holds true – if they get their ass a workin… big tings.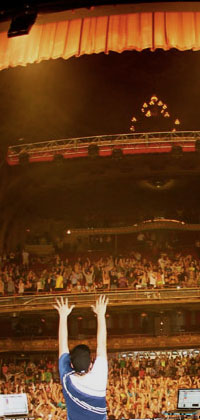 Blackmill – Miracle
If you can't find the soul in dubstep, you'll find here. Blackmill takes one of the grimiest styles and smoooothins it out for one melodic ride. Probably my favorite find of the year. <3 [soundcloud url="http://api.soundcloud.com/tracks/12118129" params="player_type=tiny&font=Arial&color=292929" height="18" width="60%"]
Avicii – Levels
Just about every EDMer has raved to this a few, but I had to give it up to Avicii. "Levels" is one leg.end.ary track that will be raged to for years to come. Can't get enough of it. (even in the mashups)

Big Gigantic – Rise and Shine
I actually passed over this the first time, but when Big Gigantic's PR people hit me up with it again, I fell for it. It's always that sax that gets me.

Hooky – R K'd
As much dubstep as I post on here, there are few that consistently create high-quality, original works. Hooky is one of the first who got me into the style and I've loved just about everything he's put out since.

F.O.O.L – Krieg
FOOL definitely surprised me the most this year. Producing an EP with epic music made for a post apocalyptic war film, my jaw still drops when this shit drops.

· · · · Share this with yo friends · · · ·

And we'll get this all compiled for ya
Minnesota – Breathe
Minnesota's another that just can't put out a bad track. His melodies are fierce and really give that bass something to vibe out to.

Mimosa – Flourescence
I was rockin out to this in the sun just a few months ago. Now it's cold as shit here and I'm still rockin away!

Stephan Jacobs – Cyber Sax (feat Sergio Flores)
Like I say with any brasstronic, if you put a little sax in there, it'll definitely make it here on SNG ;)

DCarls – Ice Breaker (Part 2)
Does this not remind you of Daft Punk's Tron soundtrack? Well, it reminds me of it and flavors it nicely as well.