All I ask for is a little Dubstep with my Pop
Posted by in Electronic
Oct 14th, 2011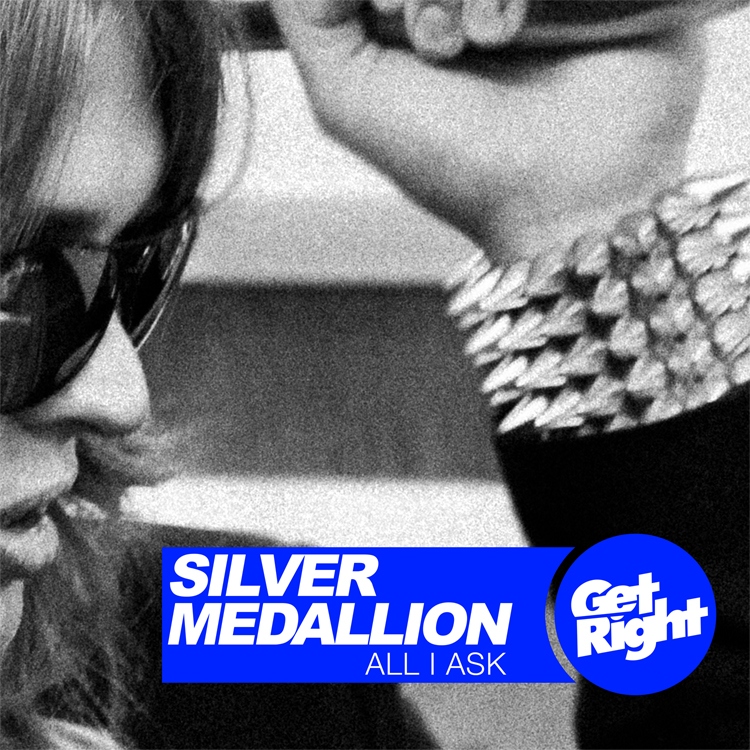 Even if you are not familiar with the name, your listening habits have likely been influenced by DJ Benzi. The man behind Mike Posner's rise to fame recently created his own record label by the name of Get Right Records. For his first official release, he enlisted Phoenix-to-New York transplant Silver Medallion to hopefully recreate the success he had with Posner's "Cooler Than Me".
"All I Ask" is a super catchy dubstep/pop hybrid single that features a guest verse from Shwayze on one version of the song and four banging remixes from the likes of Codes, Mickey Fortune, Flufftronix, and Lazy Ants & Norihto Ogawa. All of which can be purchased either on Beatport.
Silver Medallion – All I Ask (feat Shwayze)
The original "All I Ask" has been out for awhile, so it was wise for them to enlist Shwayze to add a guest verse to the single. Shwayze is known to make fun summer jams and this is the first time I have heard him jump on a EDM-influenced beat. It's pretty cool to hear him over a dubstep track and I hope to hear him do more songs like this.
Also, did I mention you can download this version of the track for a limited time for free here?

Silver Medallion – All I Ask (Codes Remix)
Codes' remix is an insane house/club remix that I can't help but put on repeat. I am sure you will do the same as well.

Silver Medallion – All I Ask (Mickey Fortune Remix)
Although Mickey Fortune's remix is not much of remix beyond the use of the vocals in the beginning, it is a nice big room house remix that would be fun to rage to.

Silver Medallion – All I Ask (Flufftronix Luvstep Remix)
Flufftronix's remix is probably second favorite remix of the whole single. Although, I am not quite sure what the difference between Luvstep and Dubstep is (Dubstep you can make love to?). I love how the remix switches between harmonic synths and heavy wobbles.

Silver Medallion – All I Ask (Lazy Ants & Norihto Ogawa Remix)
Saving the best for last, Lazy Ants and Norihto Ogawa's remix is easily my favorite remix of the single. It is a crazy hard dubstep remix that will leave you fist pumping like you are part of the cast of Jersey Shore. Is it the weekend yet? It sure needs to be to play this jam.

Silver Medallion
Genre: Electro, Hip Hop, Pop
Origin: Phoenix, AZ
Label: Independent
Silver Medallion on: SlaveToTheCity.com | Facebook | Twitter | Soundcloud | Youtube