I always read it, Wick-it the Investigator (like you care)
Posted by Zechmann in Electronic, Hip-Hop, SoundKlout
Sep 10th, 2011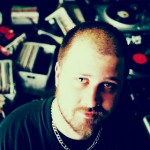 Our SoundKlout series is all about finding the best artists SoundCloud has to offer. Each day we'll spotlight a handful of good music from a selected SoundClouder. If you know anyone that needs noticing, make sure to hit us up with a few of their tracks.
Wick-it takes my two favorite styles on SoundCloud, dubstep & mashups, and goes to town on pop classics all the way down to underground hip-hop. I do prefer his mashup skills over his dubstep ones, but it's good to see someone expanding beyond their usual territory.
This is also another one that was hard to narrow down (like Funk Ferret). Although, Wick-it has so many damn tracks, over 70, that I was bound to bring in a few more. If you like the first eleven, I'm sure you'll like The Rest.
Wick-it the Instigator – Bad Grease (Frankie Vallie, Michael Jackson, Raekwon, Montell Jordan, Earth Wind & Fire, Neneh Cherry)
Such apposing sounds meshed into this Grease classic, yet, turns out as one of my favorite funky-ass mashups from Wick-it.

Wick-it the Instigator – Black Bug
"Shutterbug" has been remixed & mashed to hell & back and although this isn't the best, it's in the top two.

Wick-it the Instigator – Look At Mexico Now (The Coasters vs. Busta Rhymes)
Mixing some classic R&B from The Coasters with a lil' Busta Busta can't be easy to pull off, but Wick-it does it with flying class. To top it off, he throws in a little dub grinding just for show.


Nineties FTW (Wick-it's 90's Rock Nostalgia Overdose Mashup)
Tell me you weren't obsessed with every damn one of these in the 90's. Not only are they finely picked, but how he mashes one instrumental up with another vocal is pure genius.

Wu-Tang vs Souls of Mischief – Wu-Tang til Infinity (Wick-it Blend)
Can't really top the original "93 'til Infinity," but it's nice to hear a Wu-Tang remix that doesn't deal with C.R.E.A.M. A well chosen match.

Blackstreet – No Diggity (Wick-it Remix)
What a different vibe for Blackstreet's "No Diggity", but it no doubt works.

Wick-it the Instigator – MAN TALK!!! (Mega Mashup)
This goes right beyond a super-mash into the MEGA. Here's a list of 'em all: Eminem, OK Go, David Bowie, Method Man, Justin Timberlake, Bubba Sparxxx, En Vogue, Notorious B.I.G., The Breeders, Jay-Z, Kool and The Gang, The Perceptionists, Ludacris, Jane's Addiction, Daft Punk, Legend Of Zelda, Ol' Dirty Bastard, James Brown, and Snoop Dogg. Damn.

Led Zeppelin vs Ludacris – Leddacris (Wick-it Mashup)
It's not easy pullin off a mashup with such known tracks as this, but when you do, it makes for one hell of a time.

Bubba Sparxxx – Ugly (Wick-it Remix)
Gotta give love to the dirty dubstep rap remixes.

Austin Powers vs. Big K.R.I.T. vs. UGK (Wick-it Remix)
Just heard a mashup of The Office theme song with Lil' Wayne, guess hip-hop really has no boundaries… when it's done right.

Luniz – I Got 5 On It (Wick-it Remix)
Wick-it might do best with his mashups, but a few of his dubstep remixes do it well, as well. Sometimes dubstep just gives rap that extra something.

The Rest
Wick-it the Instigator
Styles: Dub, Hip Hop, Turntablism
Location: Nashville, Tennesse
Wick-it on: SoundCloud | Facebook | Twitter | Tumblr