Pure magical funk - Perfect for the autumn season.
Posted by Zechmann in Soul
Oct 25th, 2010

I don't know why, but recently I've been finding a good amount of music to make love to – maybe I'll compile it all for y'all sometime.
The most recent of these baby makin' songs is "Velocity of Love" by D-Pulse. What makes it so damn sensual is that brass vibration – it sure leaves the heart wondering. I just wish it wasn't so hard to find more shit like this.
Enjoy with a loved one.
[audio:Velocity-of-Love.mp3|titles=Velocity of Love (Original Extended Mix)]
Get MP3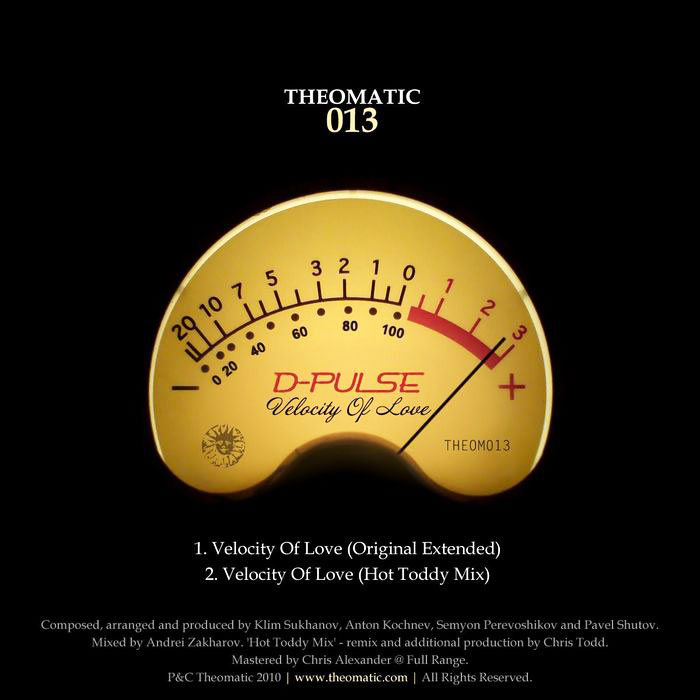 Velocity of Love:
Release Date: September 24, 2010
Written/Produced by: D-Pulse
Mixed by: Andrei Zakharov
Mastered by: Chris Alexande
Buy/Support: Amazon MP3 | iTunes
D-Pulse:
Genre: Electronic
Styles: Funk, R&B, Electroacoustic, Tropical
Members:
Anton Kochnev
Pavel Shutov
Klim Sukhanov
Semyon Perevoshchikov
Origin: Izhevsk City, Russia
Links: MySpace | Facebook | Twitter | Last.fm