Plus, some good hip-hop from one of my favorite TT rooms
Posted by Zechmann in Compilations, Hip-Hop, Music Talk
Jul 12th, 2011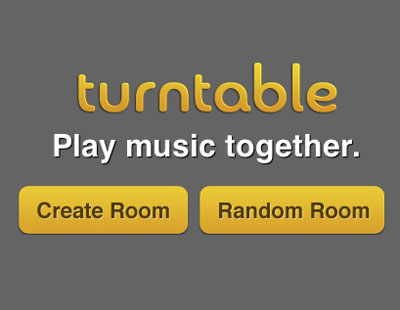 Turntable.fm is a live chat room where music lovers come to share and listen to music together. Rooms can be setup by anyone and consist of 1-5 DJ's at a time. Topics for each room range from specific genres to music blogs that play just about everything.
The first type of room I got into was dubstep- although, I quickly realized that the crowd and music wasn't for me. Apparently, I'm not into the "right" kind of dubstep, so I hit up the hip-hop & mashup rooms for a while. As much good music as I've found through these rooms, I wasn't quite connecting with that many people. I started to realize that the best quality in TT.fm wasn't finding new music, but connecting with new people. That's why I started to hit up other music bloggers and acquaintances on Twitter to chat with me on TT. Now, it's more about forming relationships with other "like-minded" people than finding new music. Although, it is a HUGE productivity killer!
So even though the best thing isn't the music on TT, I've still managed to find a lot of it! That's why I've decided to start a series about Turntable with all the good music I've found. First up is one of my favorite rooms on Turntable: "Hip-Hop – All Eras – Just Dope Tracks". Not all of the tracks here are from that room, but I think they all have the same common theme – good hip-hop.
Also, make sure to hit me up with your favorite rooms on TT
(if you haven't tried it out, do so!)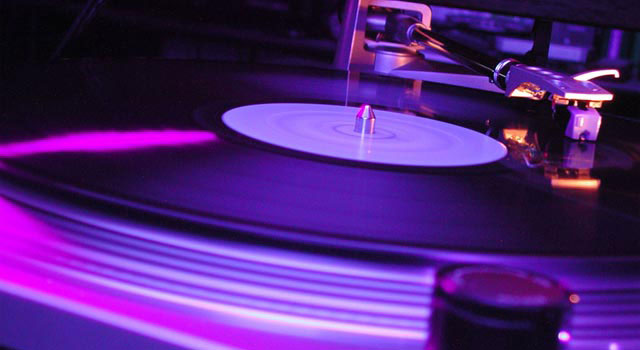 DJ Quik – Black Mercedes feat. Nate Dogg
This shit is funky as fuuuuck. Rest in Peace, Nate Dogg.
[audio:Black-Mercedes.mp3|titles=Black Mercedes feat. Nate Dogg]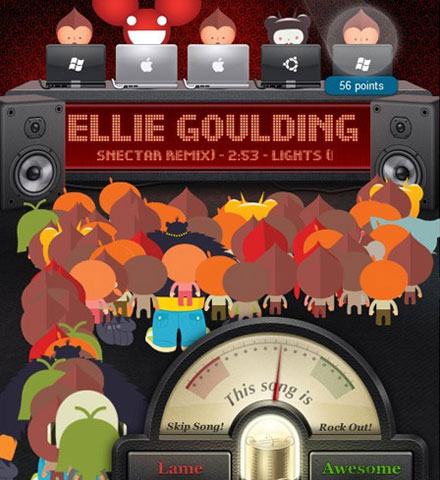 Shwayze – Buzzin' (Classixx Remix)
Love when hip-hop gets remixxeed to a tripped-out vibe.
Plus, those back up vocals kill it!
"She said, boy you crazy. Nah, I'm Shawyze."
[audio:Buzzin-Classixx.mp3|titles=Buzzin' (Classixx Remix)]
Visionaries – Love (Hip-Hop)
Reminds me of that Jedi Mind phonetical finesse.
[audio:Love-Hip-Hop.mp3|titles=Love (Hip-Hop)]
Macklemore – The Town
Heard Macklemore might be looking into a record deal with Rhymesayers… or maybe I just think he'd fit in perfectly (got those Brotha Ali vibes)
[audio:The-Town.mp3|titles=The Town]
Lil B – Unchain Me
I don't know about the whole Based following, still a bit lost in the mix, but Lil B is growin' on me.
Oh, and I knew those sampled backup vocals reminded me of something – they're a song from the "The Lost Boys".
[audio:Unchain-Me.mp3|titles=Unchain Me]
People Under the Stairs – The L.A. Song
Didn't really find this one through Turntable, but PUTS was playin' all the time and I had to throw one of theirs up!
[audio:LA-Song.mp3|titles=The L.A. Song]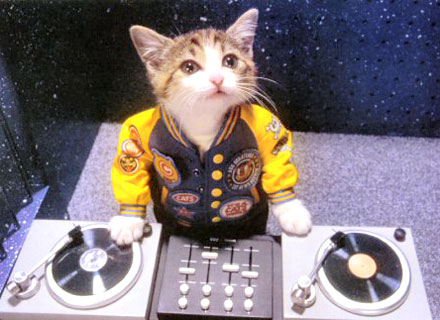 Dilated Peoples – This Way (feat. Kanye West)
Boy, does this bring me back. Especially those Kanye lines.
[audio:This-Way.mp3|titles=This Way (feat. Kanye West)]
Souls of Mischief – 93 'til Infinity
I got into Souls of Mischief way to late, but this is a classic.
In fact, Hiero is what got me into 'em.
[audio:93-Infinity.mp3|titles=93 'til Infinity]
Also, I can compile it all for download, just hit me up in the comments!