The Soul Machine is back producing ever sexier souled out sounds.
Posted by Zechmann in Soul
Nov 10th, 2010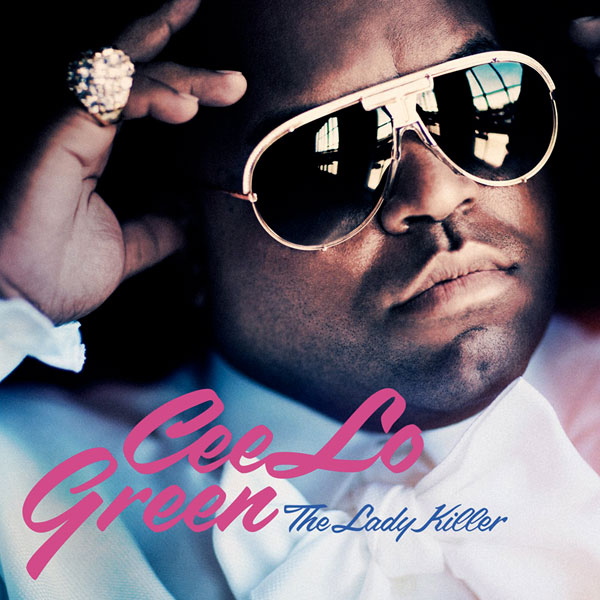 First hearing about Cee Lo's new album, I wondered if he could pull it off without Brian Burton (Danger Mouse), who paired up with him for Gnarls Barkley. But then "Fuck You" dropped and I was reassured Cee Lo would be al-fucking-right.
There's nothing I love hearing more than fuck come out of a soul singer's voice, but I was still wondering where Cee Lo would take it past this crude and catchy track.
For the rest of The Lady Killer, Cee Lo stops hatin' and begins the love makin'. Whether the "Old Fashioned" love, physical sensuality or fuckin' through metaphor, Cee Lo emanates the sex in Soul. There is, however, one song I'm a little disappointed in.
I featured "I Want You" in an earlier post with "Fuck You" called I Want to Fuck You. In it, "I Want You" still wasn't finished, but after seeing the final product (featured here) it seems that earlier draft did it better. The final draft's pace is a bit slower and the backup vocals seem to be saturated out. I guess it's all a matter of opinion, what do you think?
Be as it may, "I Want You" and the rest of the album is still a stylish mix to serenade your loved one to. Enjoy it and make sure your loved one does too ;)
[audio:Old-Fashioned.mp3,I-Want-You.mp3,Bodies.mp3|titles=Old Fashioned,I Want You,Bodies]
Download: I Want You | Bodies
rnb has taken the backset to hiphop.
Cee Lo Green:
Genre: R&B
Styles: Hip-Hop, Funk, Neo Soul
Born: May 30, 1975
Birth Name: Thomas DeCarlo Callaway
Origin: Atlanta, Georgia
Member of: Gnarls Barkley, Goodie Mob
Albums: Cee-Lo Green And His Perfect Imperfections | Cee-Lo Green Is the Soul Machine
Similar Artists: The Roots | Big Boi | Bilal Oliver | Aloe Blacc | Rhymefest
Links: Wikipedia | MySpace | CeeLoGreen.com | Facebook | Twitter | Last.fm | AllMusic