"Take the bad with the good, now lets play."
Posted by Zechmann in Hip-Hop
Nov 6th, 2010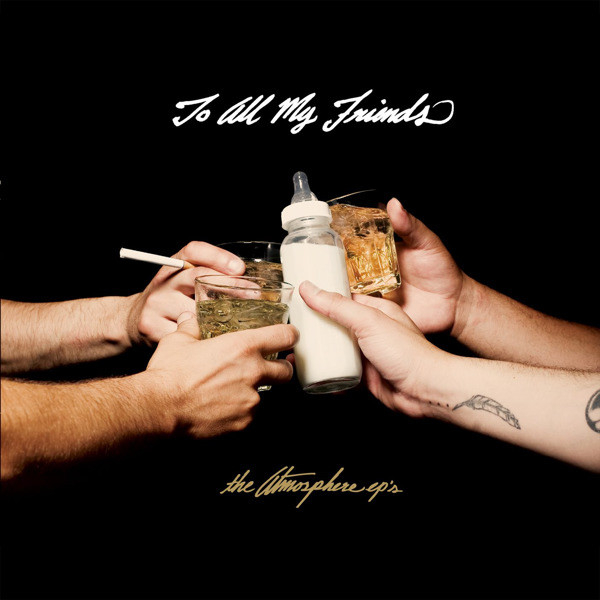 When Atmosphere's latest EP('s) dropped a few months back, I planned on posting two of my favorites (that weren't pre-released), but decided to sit on 'em until the pre-releases', To All My Friends & Freefallin', hype died down.
A couple days ago Atmosphere's team posted a video featuring "The Best Day" on Facebook, which was one of the songs I planned on posting, so I thought this would be a better time than any. The video comprises mostly of live shots from Atmosphere tours and other Rhymesayer events (I presume).
The other song I planned on posting was "Americareful" just for that dirtay Italian beat.. and of course Slug's lines.
Both tracks are prime examples of how varying Ant's tastes are and how well Slug can adapt. It's hard to label a group as the best of their time/genre, but Atmosphere definitely carries some weight.
"Katy went and got a baby in her stomach. She didn't mean to, she was only fuckin."
[audio:The-Best-Day.mp3,Americareful.mp3|titles=The Best Day, Americareful]
Download: Americareful | The Best Day
Buy/Support: Amazon MP3 | iTunes
httpvh://www.youtube.com/watch?v=oMBMgxUw6YQ
The Best Day:
Release Date: September 7, 2010
Album: To All My Friends, Blood Makes The Blade Holy: The Atmosphere EP's
Atmosphere:
Genre: Hip-Hop
Location: Minneapolis, Minnesota
Members:
Slug (Sean Daley): MC
Ant (Anthony Davis): DJ, Producer
Label: Rhymesayers Entertainment
Albums: Overcast | God Loves Ugly | Seven's Travels | You Can't Imagine How Much Fun We're Having | […]
Similar Artists: Doomtree | Mel Gibson and the Pants | The Dynospectrum | Brother Ali | Felt | Living Legends
Links: MySpace | Wikipedia | YouTube | Facebook | Twitter | Last.fm | AllMusic