"His passion was and still is, Soul."
Posted by Zechmann in Electronic, Soul, SoundKlout
Aug 17th, 2011
Our SoundKlout series is all about finding the best artists SoundCloud has to offer. Each article will spotlight a handful of good music from a selected SoundClouder. If you know anyone that needs noticing, make sure to hit us up with a few of their tracks.

We're also kicking it all off with a possible mixtape (depending on you). Check out the details here and make sure to participate!
I decided on Appo as my first pick because he has a handle on the downtempo remixes // re-edits. Even better, he takes 'em and brings back some soulful vocals from waayyy back in the day. There is, however, one thing that got me frustrated going over his fifty tracks on SoundCloud.
It didn't bug me that his music averaged over 8 minutes long, downtempo // chill music is usually better on the longer side, but for the most part it didn't get into "the meat" of the tracks until half way through. I realize why DJ's do this, but I think if a few tracks were edited down, it would've made them all the better.
Besides that, I really enjoy what he's pushing out. The remix game today is all about the glitch edits and bass coilers, but Appo bring something fresh from the soul side.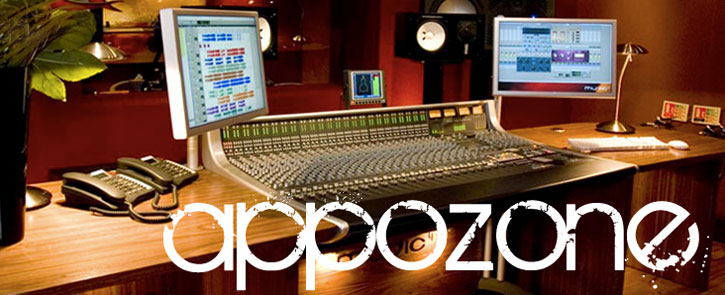 Edie Brickell & New Bohemians – What I Am (Appo Remix)
The start's slow goin, but once it gets, it gets goin! This was the track that sealed the deal and got me to explore what Appo had to offer. Second half is where it picks up.



Bread – Make It with You (Appo Remix)
First track that I found and posted about of Appo's. Starts gettin' good around four minutes in – such smooth vocals.

Fleetwood Mac – Bigger Love (Appo Remix)
Didn't realize this was a Fleetwood Mac track until I researched it. Makes me love it even more. Vocals in at 3:15, such passion! – although, I should point out this one has a good build up from the start.

Talking Heads – This Must Be the Place (Appo Remix)
Appo matches the style of TH real well here. Again, if it was just a bit more condensed, but I'll try not to beleaguer the point.

***** – Spooky (Appo Re-edit)
I have no idea who's singing this, but it fits Appo's vibes perfectly. The original was done by Classics IV, but there are so many covers and not enough resources. I'll go ask Appo, otherwise I'll be searching all night.

Paul Weller – Wishing On A Star (Appo Remix)
I'm not the biggest fan of Weller's voice, but damn can he carry a tune.

Last, I asked Appo what he liked about SoundCloud, what he found special about it:
"SoundCloud is special to me as it's quite simply the most popular showcase website for artists at present. I dont think it has anything special other than the most users. It's like the video wars in the 80's, VHS or Betamax – although, Betamax was a better quality system, VHS won the marketing war and became the most popular. In time SoundCloud will suffer issues of its popularity as we are already seeing spam hit the comments sections."

-Appo
Appo
Location: Middlesbrough, United Kingdom
Appo on: SoundCloud | Facebook | Appozone.com
8tracks: (playlist of Appo's tracks)