The best chance you got in getting picked up by music blogs
Posted by Zechmann in Music Talk
Aug 2nd, 2012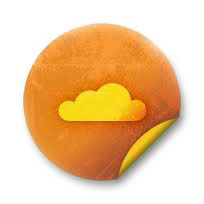 For about a year now, I've only accepted music through my SoundCloud dropbox. SoundCloud just makes it much more efficient to organize and search through submissions than traditional email. And as many problems as SoundCloud needs to fix for us bloggers, there's a bigger problem we have with musicians and their etiquette on SoundCloud.
Here I've highlighted the proper etiquette on how to submit your music to blogs using SoundCloud's dropbox. Mind you, this isn't some quick fix, but partly a long-term plan to separate yourself from all the other SoundClouders who spam our inbox (you know who you are!)
If you find this useful, let me know!
If I get enough response, I'll go into other best practices for musicians.
· · · · ·
First off, get to know us! (most important step)
Focus on a handful of music blogs, big & small, that share the same interests in music as you. Take time each day to check 'em all over and leave well thought out comments on their blog or tweet about 'em. Sometimes it's alright to just throw out short praises, but try to spark as much conversation as you can!
Your music is much more likely to get picked up if it goes with the blog's taste and they know you're not just some robot behind a laptop – this especially goes for you dubsteppers.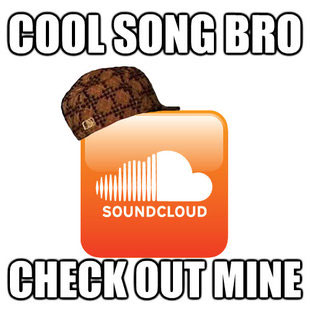 Don't spam our inbox (or anywhere else)
So you've got a cool remix you want us to check out, right? Well send it through our damn dropbox, I don't want you blasting it at us every chance you get (a lot of people do it and it's annoying). Yea, there's a chance we may not get to it with all the music we're going through daily, but spamming us like everyone else won't get you far. This is also why you target the smaller blogs! (work your way Up)
Set your shit up right (your tracks)
Put some care into all your SoundCloud track details. Fill in the correct tags, format the title correctly, add a meaningful description and throw in some neat album art. The more effort you put into correctly & artfully filling in your track details, the more likely a blogger will write an accurate and well-crafted post about your music.
– This goes for filling in your SoundCloud profile too!
– And please stop putting all your promotional shit in the titles, leave it for the description.
If you sample, remix or mashup, please indicate that it's not all your original work and make sure we can find who you sampled. I understand you don't want SoundCloud taking down your tracks due to copyright disputes. I actually wrote to SoundCloud and asked if including the artists you sampled could get your track taken down and their response was just a bunch of bull lawyer mumbo jumbo. So I'm not saying to include it on SoundCloud, just post a link to your Tumblr or something that has all the correct info. We all would greatly appreciate it.
Dropping us your sounds
When you're submitting a track, write us a personal note! You've got two sentences or less to grab our attention. Write something informative, interesting, spectacular, WHATEVER. It's a great place to show how much you know about our blog! Just don't give us the same ol' shit we get from everyone else. Trust me, we've heard it all.

If ya get blogged about (Yay!)
Show us some appreciation on Facebook & Twitter if we write a fair review. No matter how small you are, it's nice to know an artist appreciates what we do (and reciprocates the love).
If ya didn't (no yay)
First off, if we didn't favorite your track, move on. If we did, wait at least one week to follow up if we haven't featured it on our blog yet. And just because we favorite it, doesn't mean we're going to post about it – "favorite" is a loose term.
If anything wasn't clear or you have more questions, let me know in the comments below.
· · · · ·
Want more?? Checkout My SoundCloud Fellowship Proposal:
I just applied for SoundCloud's Fellowship Program where I'll answer questions like the one covered here and any other questions musicians have about upping their social presence online. Check out my audio pitch to 'em below, but try to ignore my boringness, it's not easy talking to a recorder with enthusiasm :P
Edit: denied. Until next year!

Show your support by a 'Like' or commenting on this track. Let's make this idea a reality!