Pop mashups that are too damn fun to dance to
Posted by Zechmann in Indie, Rock & Pop, SoundKlout
Aug 31st, 2011
Our SoundKlout series is all about finding the best artists SoundCloud has to offer. Each day we'll spotlight a handful of good music from a selected SoundClouder. If you know anyone that needs noticing, make sure to hit us up with a few of their tracks.
I try to stay away from too much pop on here, this is a site dedicated to independent music, but I've also gotta weakness for the mashup. Robin Skouteris is one of the few mashers who has a strong focus on pop and still catches my interest. She does, however, for the most part pick artists I actually have some respect for – Gaga & Madonna. If you're not into pop, these are still fun as hell to dance to, just make sure to get your dancin shoes on ;)
Robin Skouteris – Disco Boys And Girls (Various 70s Hits Mashup)
This is the mashup that got me looking into Robin and still soars above the rest. Keeps you engaged the whole time with snippets from the 70's to the 90's.

Lady Gaga Vs. Madonna Vs. Guetta – Born To Express Love (Robin Skouteris Mix – Radio Edit)
Wasn't a real fan of Gaga's "Born this Way," but put in a little Coldplay & Guetta with Madonna's "Express Yourself" and I was born to express myself this way!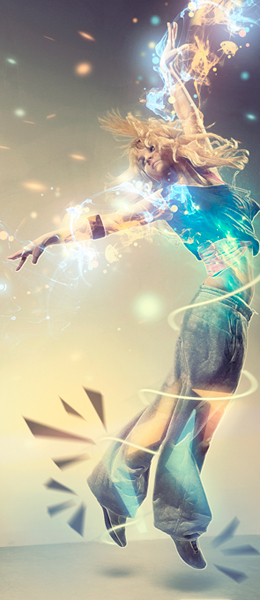 Robin Skouteris – One More Jump (Kris Kross, Offspring, Jackson 5, Destiny's Child)
Robin definitely needs to start steering his music to a more hip-hop base. Slick cuts.

Robin Skouteris – One More Dance! (Daft Punk / Madonna / Sean Kingston Mix)
Daft Punk + Madonna, fuck yea! Although, I wish he would've sampled Madonna more fully towards the end. But spot on with the picks!

Robin Skouteris – Barbra Streisand Strikes A Pose! Vogue! (Madonna Vs DuckSauce)
Dude really loves to mash Madonna! Never knew she was so good to remix. Noted.
Only thing I'm a little disappointed in are the drops. Such promising buildups, but the two main drops just didn't deliver.

Adele / Portishead / B.O.B. / John Legend – Deep & Sour (Robin Skouteris Mix)
Lovin' the vibes. Plus, I'm a sucker for mashing Adele & John Legend's "Rolling in the Deep". Nice to know Robin doesn't just do dance mashups.

Robin Skouteris – The Return Of Alejandro (Lady Gaga, Ace Of Base & Kalomira)
Good tweak on Ace of Base's beat. And as much as I like this, I really posted this cause the sis wanted it.

What'd ya think of the dance // pop mashups? Should we start looking for more on the internets // SoundCloud?