A rageworthy compilation for all us northern folk.. and everyone else too
Posted by Zechmann in Electronic
Apr 4th, 2011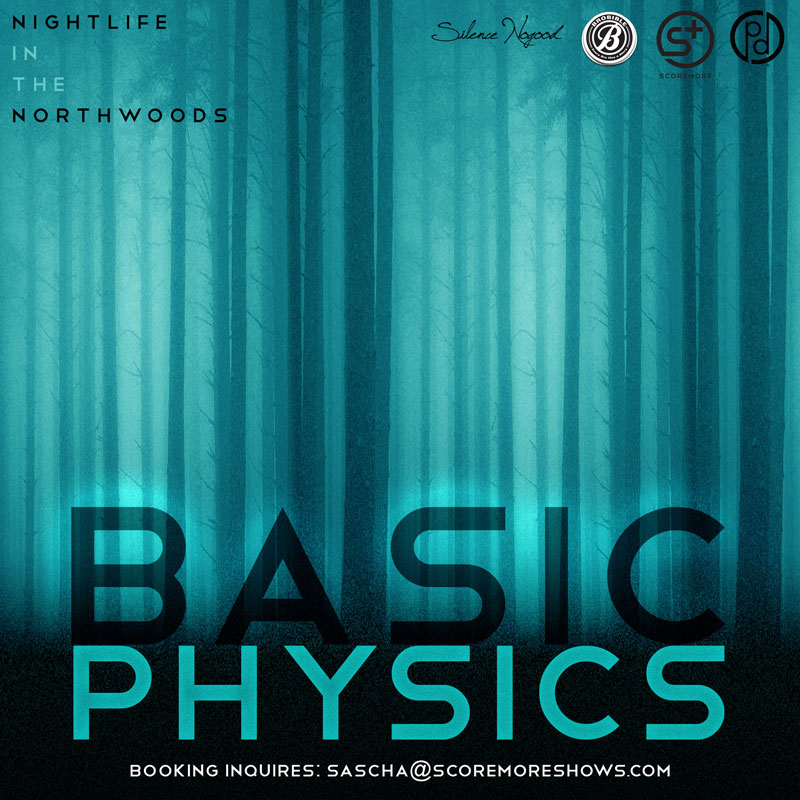 I first caught Basic Physics with their Lil' Wayne // Pretty Lights // Phoenix mashup. I posted it up against another Lil' Wayne mashup – Lil' Wayne vs. Bob Marley – in which initially I liked the Bob Marly mash better. However, since then, not only has Basic Physic's mashup become my favorite, but I've come to love a few other singles they've recently released – all cumulating into their first mixtape, Nightlife in the Northwoods, which just released today.
Unfortunately, I've only had a few run throughs with Nightlife in the Northwoods, so I can't give my full thoughts yet. I will, however, let Alex (one half of Basic Physics) explain it further. Once I get to know all the tracks like I knew a few, I'll post up my individual thoughts below. Hit me up with your favorites!
Nightlife in the Northwoods is a compilation of 15 Basic Physics mashups. When we went to the drawing board to create this mixtape, the first thing we laid down was that this was going to be about quality. We are not a mashup group that releases tracks just for the name behind it. We wanted to produce a mixtape that kept the listener into it 100% of the way, that flows from start to finish. Eric and myself have so many influences, including the production quality of Xaphoon Jones, the addicting sound of Wolfgang Gartner or Afrojack, the brilliance of Daft Punk, and the creativity of artists like Pretty Lights, Ellie Goulding, and Lupe Fiasco. Having the ability to make a mashup is one thing, but making it memorable and something worth listening to is our main goal.

What started as a passion for music has become something that we are pursuing. We are going to continue to produce mashups, but we also plan on diving into other projects including an original EP and producing for various artists. This mixtape is something that we hope will elevate our ability to achieve the things we want to do and the music we want to produce.
Download the whole mixtape fo free at Basic Physics' Bandcamp page!

Note: Ableton Live, Logic, and Reason were all used to create the Nightlife in the Northwoods mixtape.
Basic Physics
Genre: Electronica
Styles: Electro, Hip-Hop, Downtempo
Members: Alex Syse, Dan Curme, Eric Mitchell
Origin: Madison, WI, Minneapolis, MN
Links: SoundCloud | Facebook | YouTube | Twitter | Last.fm