Just a few legendary mashups inside
Posted by Zechmann in Electronic, SoundKlout
Oct 11th, 2011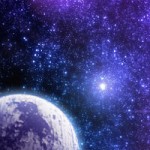 Our SoundKlout series is all about finding the best artists SoundCloud has to offer. Each day we'll spotlight a handful of good music from a selected SoundClouder. If you know anyone that needs noticing, make sure to hit us up with a few of their tracks.
Basic Physics is a mashup producer that hails from the good ol' Midwest. I've been following his career for just over a year now and every once in a while a mashup of his pops up that blows me outta the water. He may not be the most prolific masher, spitting out one or more every week, but when you see a release by him, you know he took the time to get it right.
Stuntin' with a Milli (Lil' Wayne // Phoenix // Pretty Lights Mashup)
I'm hearing more & more Pretty Lights mashups nowadays, but I gotta give it up to this as my first favorite. Weezy, PL & Phoenix are mixed seamlessly.


Without Jagger (Maroon 5 // Usher // David Guetta Mashup)
Just when I started getting sick of "Moves Like Jagger", BP drops this bomb. Not only is this so much more partylicious than the original, but this beat catches Levine's vocals with ease.

Saxobeat Swagger (Chris Brown // Alexandra Stan Mashup)
For some reason for the last half a year or so, I've been getting MASSIVE traffic from Germany on this post. I guess those Germans got that SaxoSwagger.

Good Knight Poppin' (Emancipator // T.I. Mashup)
When you get dirty-ass rhymes like this, mashing 'em up with a lighthearted melody is the recipe. However, like most of the mashups I hear, including the original vocals from the instrumental usually doesn't mesh well (especially with raps like T.I.).

Ghosts on a G6 (Deadmau5 // Far East Movement Mashup)
The original G6 was prettay catchy (for a while), but mixing it with Deadmau5's organ BASS'd out track brings it to a whole new 'pop it off' level.

Forever (Basic Physics Remix)
I've got mixed feelings on this. Love hearing dubstep over some hip-hop legends, but at times the grinds seem a bit off and overpowering… but it's dubstep so what'd ya expect.

Stereo Love Lockdown (Edward Maya // Kanye West Mashup)
Just a catchy melody with the ever catchy Kanye. Fun little romper.

Sleeping with the Undertaker (Wolfgang Gartner // Amanda Blank Mashup)
Amanda's vocals hit Gartner's beat with precision. However, I think the real reason I like this has fully to do with Gartner and not so much to do with the Blank.

Basic Physics
Name: Alex Syse
Genre: Electronica
Styles: Electro, Hip-Hop, Downtempo
Origin: Madison, WI; Minneapolis, MN
Links: SoundCloud | Facebook | YouTube | Twitter | Last.fm