It's no Doomtree, but it's still Minnesota nice.
Posted by Zechmann in Electronic
Jul 29th, 2010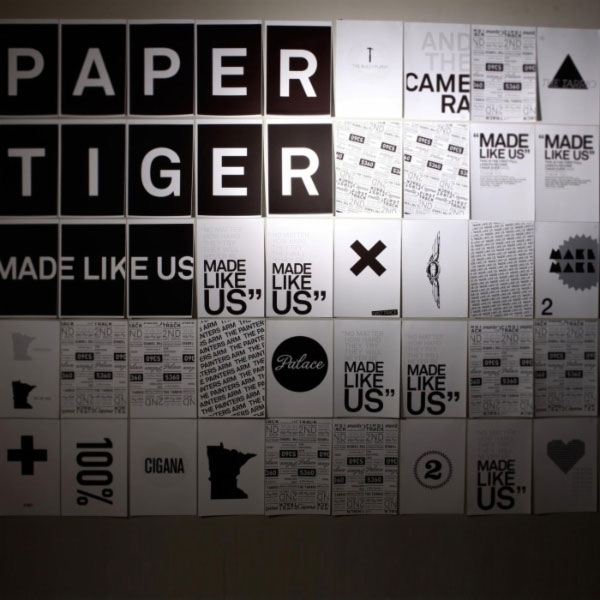 What the hell's a Doomtree anyway? My guess is it's got something to do with the Tree of Life, maybe its arch enemy!… maybe not. Doomtree is a collective consisting of a mix of MC's and DJ/producers from Minneapolis, including Paper Tiger. I've been following Doomtree ever since I heard "Flex" – check it, guaranteed like. And now for the second time, one of the group members has created a solo project – Paper Tiger's Made Like Us.
My first thoughts after listening to Made Like Us was that it's got some killer beats and vocals, namely Dessa, but why not include some of the MC's I've come to love with Paper Tiger's beats? A recent interview with Paper Tiger at Sunset in the Rearview brought up this very question. Apparently he wanted to go solo on this one and make it all his own. Now the question is if he pulled it off… (I'd say so)
Question: On the last track of the album, "Cigana" has about half a minute of silence in the middle – why is it that on some albums the last track has a silent part towards the middle or at the end? The first person who can answer this for me will get entered into the contest we're holding next month- I really want to know!
[audio:2ndDayBack.mp3,Cigana.mp3|titles=2nd Day Back,Cigana]
Download: Cigana | 2nd Day Back
Some other chill tracks: "The Bully Plank", "Palace", "And the Camera" & "The Ritual.
Music Video for 2nd Day Back:
httpvh://www.youtube.com/watch?v=RzKqJauLFUA
Paper Tiger Info.:
Genre: Hip-Hop, Electronic
Birth Name: John Samels
Hometown: Minneapolis, Minnesota
Label: Doomtree Records
Albums: False Hopes | Made Like Us
Similar Sounds: Doomtree | SIMS | Cecil Otter | Mel Gibson and the Pants
Links: MySpace | Twitter | Facebook | Coroflot | Desk-2.com | Doomtree.net | Last.fm
Made Like Us Info.:
Release Date: July 27, 2010
Featuring: Dessa, Ashley Gold, Natasha Khan, (some other dude)
Buy Links: Amazon MP3 | iTunes