"While the record goes round, stand up or fall down."
Posted by Zechmann in Hip-Hop
Feb 25th, 2010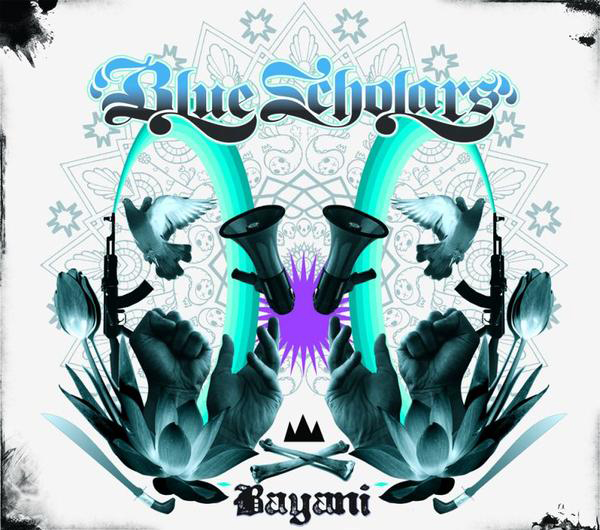 I don't need to say much for this song, it speaks for itself, especially the video (below). But i'll say a few words (it's what I do best)… First, I gotta say, look at Sabzi in the video bumpin' to his own beat, what a balla! (haha) He's got to be one of the best producers out today. Producing with two soulful MC's, Geologic in Blue Scholars and RA Scion in Common Market, as well as a host of other side projects, the guy really spreads his talent far. If I could be taught under anyone, it would be him …or Rob the Viking of Swollen Members …or K-Murdock of Restoring Poetry in Music & Panacea (i'm not picky, any would do :p). Just listen to this damn thing, and experience why the Blue Scholars, among many other Northwest artists, make their place the hip-hop scene. Oh, and post a comment or I won't know what y'all think of Blue Scholars. And then i'll never post any of their material again! 8-O
[audio:Loyalty.mp3|titles=Loyalty]
Download Song!
Love the video:
httpvh://www.youtube.com/watch?v=PHDyPvF0KL8
Artist Information:
Genre: Hip-Hop
Location: Seattle, Washington
Members:
Geologic aka Prometheus Brown (George Quibuyen): Emcee
Sabzi (Alexei Saba Mohajerjasbi): DJ, Producer
Label: MassLine Media
Albums: Blue Scholars | The Long March EP | Bayani | Bayani Redux | Oof! EP
Similar Artists: Common Market | Abyssinian Creole | People Under the Stairs
Links: Official Blog | MySpace | Facebook | Wikipedia | Last.fm | iLike | MTV | Y! Music | AllMusic
Track Information:
Album: Bayani
Release Date: June 12, 2007
Lyrics: Wikia
Buy Links: Bayani | Amazon Mp3 | iTunes