The future of dance music - can you step to this?
Posted by Zechmann in Electronic, SoundKlout
Sep 2nd, 2011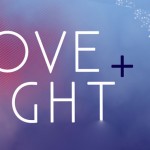 Our SoundKlout series is all about finding the best artists SoundCloud has to offer. Each day we'll spotlight a handful of good music from a selected SoundClouder. If you know anyone that needs noticing, make sure to hit us up with a few of their tracks.
I've been a fan of Love and Light ever since I found 4centers' remix of "Eleanor Rigby" – he's 1 half of L&L. But when I first started going through their SoundCloud page, I wasn't all that impressed. However, when I started to get in a little deeper, I found some real diamonds in the rough.
Like all glitch-step / dub-hop (whatever you wanna call it), it takes a certain ear to follow along, but I assure you it's well worth overcoming the barrier to entry. This I assure you is the future of dance music.
Who Cares – Fan vs. Man (Love and Light Remix)
This has Bay Area's future written all over it. Lazer Thizzzzzzzzzzzzzzzz.


Love and Light – The Corner of Stank and Crunk
It may sound scattered & noisy (it's suppose to), but just go with the flow and when the Beastie Boys kick in, they'll show you the way.

The Beatles – Eleanor Rigby (4centers Remixx)
Still impressed at how well 4centers keeps to the original "Eleanor Rigby" melody, even in this madness called dubstep.

Love and Light – The Light We Bring
Ya gotta give it to them on the first "What is Love" drop, but the second drop, towards the end, is even BIGger – lil' Progressive Mau5 in there.

Love and Light – RawK ShoP
"RawK ShoP" is definitely their dirtiest, yet, with a slight holiness sprinkled in.

Outkast – The Rooster (Love and Light Remix)
Even though I'm givin it to the Lazer Thizzzzz, the Dirty South should definitely put some Lazer Crunk in. And if you have no idea what I'm talking about, basically, rap needs to go way of dubstep/glitch-hop in the near future.

Red Hot Chili Peppers – Can't Stop (Love and Light Remix)
Can't say that the "Lazer Crunk" & Chili Peppers mix well in my ear, but I can see its appeal.

Let us know your favorite L&L track and make sure to spread the word.
Love and Light
Origin: Reno, Nevada
Members: 4centers (Matthew Madonna), Probiotik (Ryan)
Links: SoundCloud | Facebook | Twitter