Presented by The Do LaB
Posted by Zechmann in Electronic
May 25th, 2011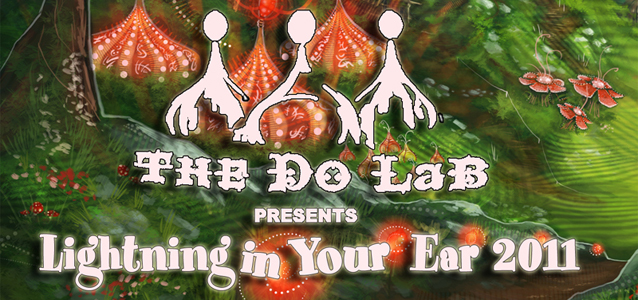 For this year's Lighting in a Bottle Festival, another Lighting in Your Ear compilation rolls out to help support the Critical Beats charity. The charity is "a united effort to preserve our most critical environmental resources" through current music inspirations.
The compilation is a healthy 17-track display of the talent coming this year to the Lighting in a Bottle Festival. It seems to be a mix of electro-swag from Pretty Lights to Beats Antique, but also dips into that melodramatic female driven indie rock sound (or whatever you wanna call it). You can pick it up over on Bandcamp, support it in any way you can.
Lighting in a Bottle will be held over Memorial Day weekend (25-27) and I highly recommend going if you're in the Orange County area… lineup is A.mazing.