Yea, yea we know how shitty mainstream is, let's move on...
Posted by Zechmann in Hip-Hop
Jul 25th, 2010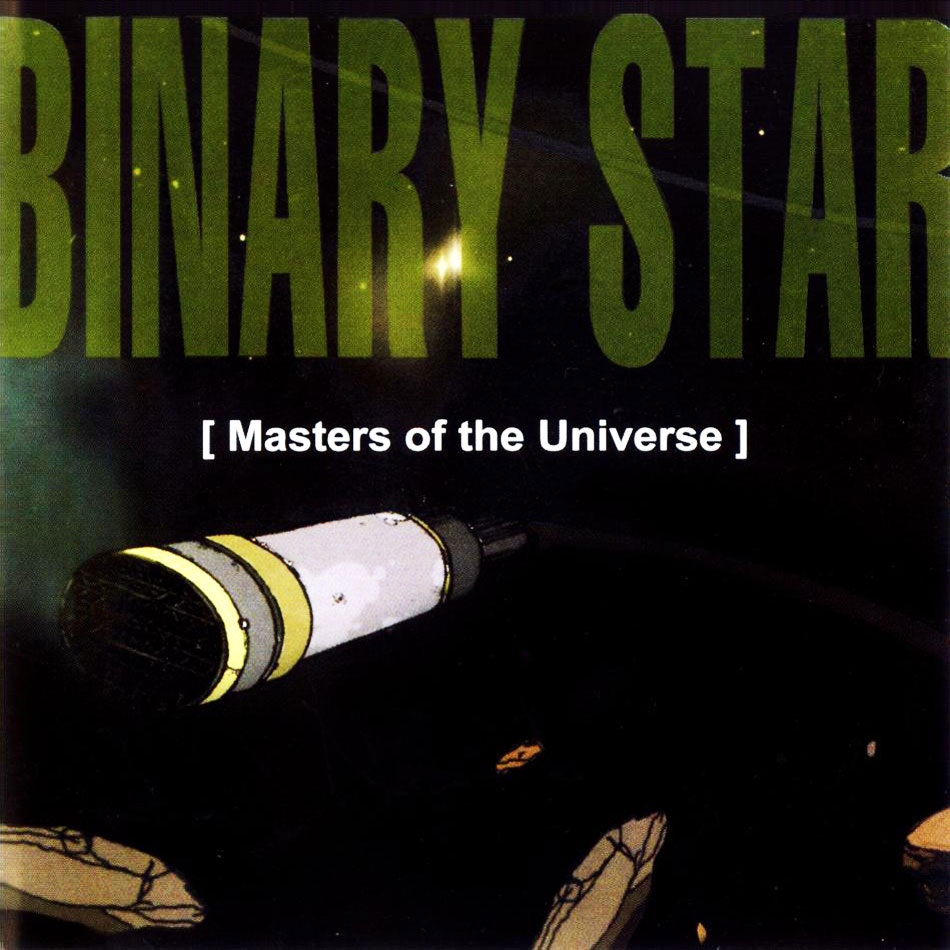 Came across Binary Star while testing out a three-day trial of MOG. I'm not so sure about MOG's fees – can't justify $10 a month to use on the iPhone, but it's got some promising features.
Anyway, I was pretty impressed by Binary Star's "Honest Expression", so I decided to check out the rest of their album, Masters of the Universe. It's got a few standout tracks, and the rest of the album is better than most of the shit I've heard lately.
What I love about these guys is their witty lines laid out throughout the album. Although some aren't so politically correct, "Rodney King ain't never felt a beat like this", it's refreshing to hear some uncensored music.
What I don't love is their obvious hate of mainstream, money hungry rappers. I've come across a few different talented MC's who spend too much time hatin' on the mainstream. Although I completely agree with 'em, it's not something I really give a shit about. Leave a track for that and move on, they're many more pressing issues to cover.
Other than that these guys have got something and hopefully will ignite another album soon. Though it's been 10 years since their last LP, so I wouldn't count on it. But I'll make sure y'all are the first to know, just follow me on Twitter… or Facebook… or my RSS Feed… ;D
[audio:HonestExpressionIntro.mp3,HonestExpression.mp3,RealityCheck.mp3,KGB.mp3|titles=Honest Expression (Intro),Honest Expression,Reality Check,The KGB]
Download: Honest Expression | Reality Check | The KGB
Binary Star Info.:
Genre: Hip-Hop
Origin: Pontiac, Michigan
Members:
One Be Lo (Nahshid Sulaiman)
Senim Silla (Ross Rowe)
Label: Subterraneous Records
Albums: Waterworld | Masters of the Universe
Similar Sounds: Cyne | Hieroglyphics | People Under the Stairs | Zion I
Links: Wikipedia | MySpace | Facebook | Last.fm | AllMusic
Honest Expression Info.:
Album: Masters of the Universe
Release Date: October 31, 2000
Buy Links: Amazon (mp3) | iTunes