"Jun-a-tick-twa-t"... no, no, I don't think so.
Posted by Zechmann in Electronic
Jul 19th, 2010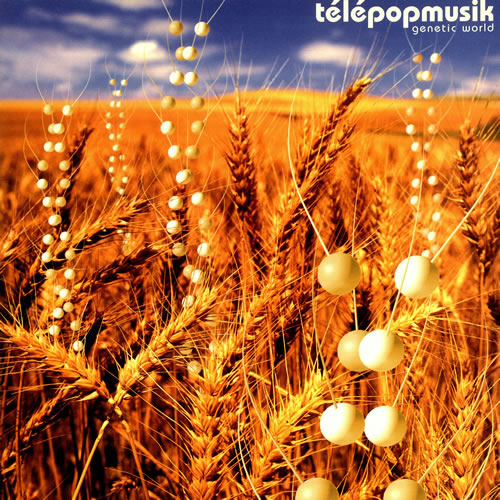 I've been stuck to the television watching Sons of Anarchy all day, so I'm gonna make this quick – gotta finish the second season up!
"Genetic World" sounded like another electro trip hop song, sprinkled with nature sounds, but surprised me about half a minute in. The song sparked something in my head. It's just one of those songs that hit it right. The bass kicks in and the vocals drop nicely, which brings be to my next point, the lyrics.
I'm known for hearing words in a song that are completely, well, wrong. At first I thought the chorus was in French, saying something like, "Jun-a-tick-twa-t". After a while I realize it was "genetic world"… sometimes I just don't know what I'm thinking…
[audio:GeneticWorld.mp3|titles=Genetic World]
Get MP3
Télépopmusik Information:
Genre: Electronica, Trip Hop, Downtempo
Origin: France
Members:
Fabrice Dumont: double bass, orchestral, choir, big band arrangements
Stephan Haeri (2square): guitar, keyboards, G4
Christophe Hetier (Antipop): theremin, noises & moods
Albums: Genetic World | Catalog of Télépopmusik | Angel Milk
Similar Sounds: TM Juke | Zero 7 | Bonobo | Massive Attack
Links: MySpace | Wikipedia | Facebook | Twitter | Last.fm | AllMusic
Genetic World (track) Information:
Album: Genetic World
Release Date: May 21, 2001
Featuring: Mau (Soda-Pop)
Buy Links: Amazon | Amazon Mp3 | iTunes