The funkin hottest mixes of the series
Posted by Zechmann in Hip-Hop, SoundKlout
Sep 6th, 2011
Our SoundKlout series is all about finding the best artists SoundCloud has to offer. Each day we'll spotlight a handful of good music from a selected SoundClouder. If you know anyone that needs noticing, make sure to hit us up with a few of their tracks.
Funk Ferret has too much good music. This is the first SoundClouder that I couldn't narrow down to a handful of tracks. Not that I'm complaining, it's just for the life of me I could hardly remove one track from here to keep the list 'selective'. It may just be my infatuation with the funkiness, but I think Funk Ferret puts something to it that makes it extra FUNKalicious.
Funk Ferret – Red Wine Rebelution
My first love from FunkFerret & still my favorite. It's too bad this isn't the full version… that may be my fault… hope not.

Funk Ferret – Smash Ya Moustache
A good buildup into the Beastie Boys' "Super Disco Breakin" rhymes, but the real funk doesn't come alive until they chime-in.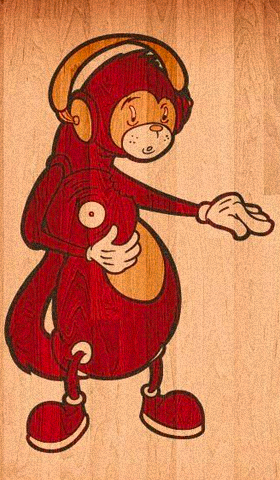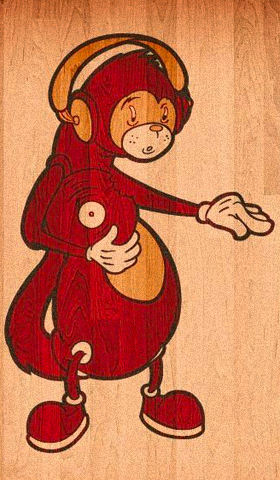 Funk Ferret – Sweet Honey
There really isn't anything more fine than a female vocalists and there's no finer female vocalists than Erykah Badu. In this remix, Funk Ferret remixes DJ Day's remix of "Honey" with some funk-driven basslines.

Funk Ferret – Movin Back In Black
Too many attempt to mashup hits and can't seem to pull it off – the originals are just too nostalgic – but somehow Funk Ferret has pulled it off with another Beastie Boys track mashed with AC/DC's most classic of tracks, "Back in Black".

Funk Ferret – Mofongo Boogaloo Descarga (2011 Remaster)
It's pretty hard to mess up anything J5, but Funk Ferret has a knack for these soulsters.

Funk Ferret – I Wish It Was Summertime
Absolutely love this idea! – mashing up "Summertime" & "I Wish", such top-notch choices. And as much as Funk Ferret pulls it off, my only criticism is Skee Lo comes in a little hard at first, but soothes in soon enough.

Funk Ferret – Talkin Space Jazz
Definitely heard these raps sampled by some other funkmaster, which makes sense since it's about sampling + the raps are spot on.

Funk Ferret – Intergalactic Busters
The Funk Ferret may be best at funkifying just about anything, but his mashups are so well picked. One thing I didn't like about this was the Ghostbuster voices sampled, would've been better with just the Beastie Boys vocals over the Ghost Busters' beat.



The Rest
I was going to break this post in two, but I thought I'd just throw you the rest here. I tried to filter it down as much as possible, but, as you can see, I failed miserably. To sum 'em all up, fuckin' good funk mixes <3 [soundcloud url="http://api.soundcloud.com/tracks/18400677" params="player_type=tiny&font=Arial&color=292929" height="18"] [soundcloud url="http://api.soundcloud.com/tracks/2996255" params="player_type=tiny&font=Arial&color=292929" height="18"] [soundcloud url="http://api.soundcloud.com/tracks/16718891" params="player_type=tiny&font=Arial&color=292929" height="18"] [soundcloud url="http://api.soundcloud.com/tracks/2995314" params="player_type=tiny&font=Arial&color=292929" height="18"] [soundcloud url="http://api.soundcloud.com/tracks/5511716" params="player_type=tiny&font=Arial&color=292929" height="18"] [soundcloud url="http://api.soundcloud.com/tracks/2421793" params="player_type=tiny&font=Arial&color=292929" height="18"] [soundcloud url="http://api.soundcloud.com/tracks/4426767" params="player_type=tiny&font=Arial&color=292929" height="18"] [soundcloud url="http://api.soundcloud.com/tracks/2333511" params="player_type=tiny&font=Arial&color=292929" height="18"] [soundcloud url="http://api.soundcloud.com/tracks/4509674" params="player_type=tiny&font=Arial&color=292929" height="18"] [soundcloud url="http://api.soundcloud.com/tracks/821054" params="player_type=tiny&font=Arial&color=292929" height="18"]
Let us know some of your favorite Funk Ferret tracks

…I obviously couldn't decide very well
Funk Ferret
Genre: Mixes & Mashes
Styles: "Soul bustin', jazz spankin', funk slangin', breaks monkey"
Name: Glenn Dawick
Origin: New Zealand
Links: FunkFerret.com | SoundCloud | Last.fm