Give me the sounds, Panda.
Posted by Zechmann in Electronic, Hip-Hop
Jan 4th, 2011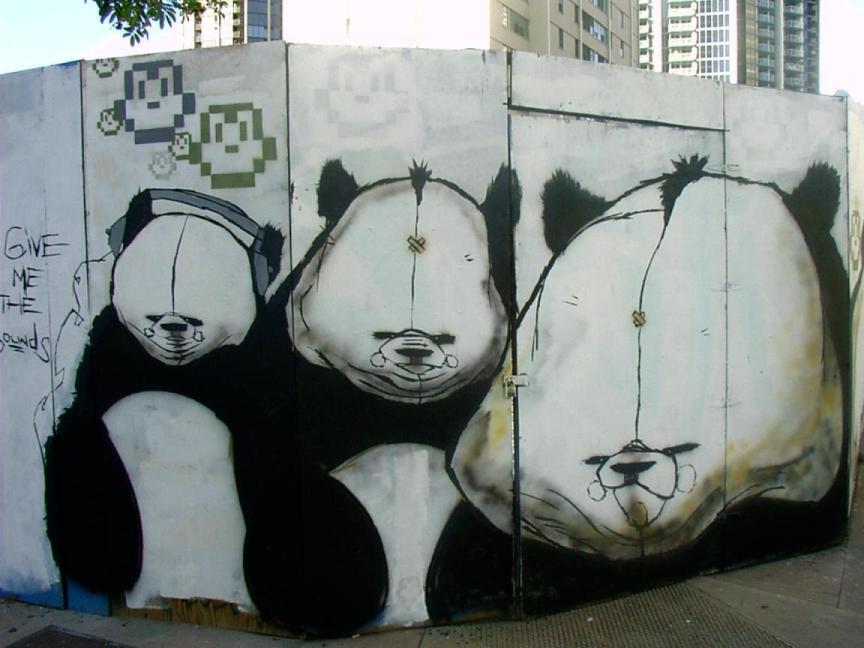 How I haven't featured these two white pandas before, I don't know – I mean, they're one of the groups that turned me onto BandCamp in the first place. I guess I was waitin' for something new to lay down for y'all.
The White Panda released a new track on SoundCloud and it's one hell of a dubstep mashup. Of course I'm a sucker for Lil' Wayne reworks – he could take some production advice from peeps like these and the many others that have done justice to Weezy's rhymes.
Off to stare at white walls and ambient music (I think this fever is getting to my head)
The White Panda:
Genre: Electronica
Styles: Dance, Experimental
Members: Procrast, DJ Griffi
Origin: Los Altos, CA
Location: Chicago, Illinois; Los Angeles, California
Links: SoundCloud | Bandcamp | Facebook | Twitter | YouTube | MySpace | WhitePanda.com | Last.fm